Tononoka start title defence today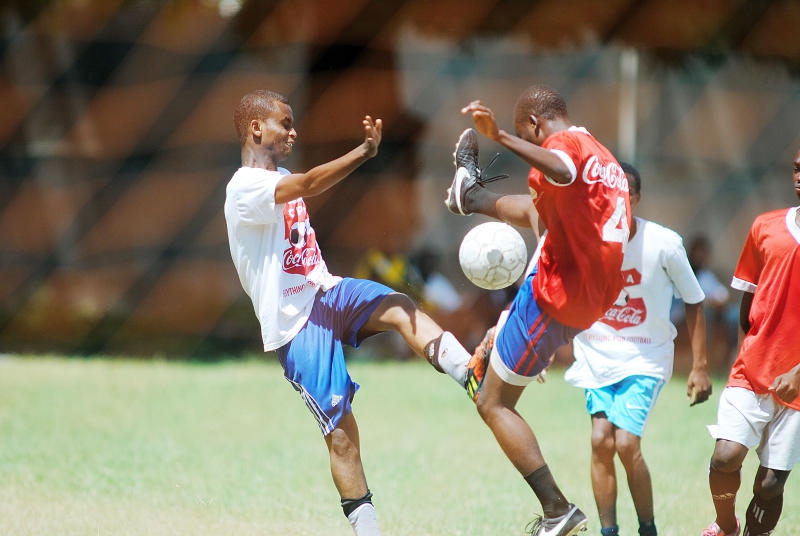 Defending champions Tononoka School start their title campaign this morning at the Mombasa County Secondary Schools Term Two games.
They must prove their might when they take on Charles Lwanga in the boys' under-20 opening match.
Tononoka were beaten 7-6 by Khamis at Mvita Sub-County level and need to be at their best to defend the title. The two teams are pooled alongside Moi Forces and Macmillan Valley in pool A.
Football will be staged at Tudor Day, Khamis and Baptist grounds while Shimo La Tewa High School will host cross country and rugby sevens. Shanzu Teachers Training College hosts heptathlon, decathlon and netball.
In pool B, Puma clash with Sheikh Khalifa while Bomu battle Khamis in their opening matches.
In boys' under 16, the battle will be between Khamisi and St Charles Lwanga in pool B before Freretown take on Mrima. In pool A, Kajembe meets Tudor while Shimo La Tewa clash with Moi Forces.
In girls under 20, champions Kajembe take on Moi Forces while Marimani face Coast Girls' High School in pool A while Mwahima School take on Changamwe before Macmillan play Mama Ngina in a pool B match.
In girls under 16, upcoming Bomu face an acid test when they play Corcordia as Mbaraki clash with Moi Forces in pool A. In pool B Chaani tackle Hassan Joho as Mama Ngina play Mweza.
Fireworks are expected in boys' volleyball where champions St Charles Lwanga take on St Peters as Valerye entertain Miritini. In girls volleyball champions Mama Ngina take on St Peters as St Charles Lwanga face Moi Forces.