K'Ogalo need to improve both their brand and standards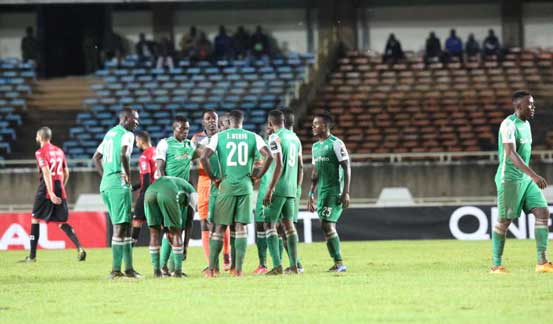 By several standards, Gor Mahia FC is having a good run in the field of play — and I am tempted to call it a fairy tale run for several reasons that the management has every right to dismiss.
I hope that whatever reason they have will make them realise that they must learn a thing or two from the exposure they are currently getting, and not only become a better brand but improve the club's off-the-pitch standards considering that form is temporary, but class is permanent.
In a span of less than 12 months, the SportPesa Premier League champions have played against two English clubs, with the latest match, against Hull City FC, held last weekend at Kasarani.
Last year, they played against Everton FC in Tanzania after edging out their arch rivals, AFC Leopards, in a tournament sponsored by SportPesa, their common title sponsor which is also the title sponsor of Everton FC.
Even though they lost to the English Premier League club, it must have been rewarding, and sobering for Gor players to meet, up close and personal, and share a pitch with footballers they have only been watching on TV and adored for eons.
Last week, Gor players had another bite at the cherry and shared a pitch with Hull City FC footballers. Again, they got this chance after edging out AFC Leopards, and again lost, albeit in a penalty shootout after holding the visitors to a nil-nil draw.
Hull City FC plays in the Championship, the second tier of English football and their title sponsor is also SportPesa, which sponsored last week's match.
For the past two seasons, Gor have played more matches against foreign clubs than all teams in the SportPesa Premier League combined. But it should be remembered that when they were hosting South Africa's SuperSport United, the Pretoria-based outfit refused to check in to a hotel in Machakos where the match was to be played because it did not meet their standards.
Many Kenyans and especially Gor Mahia fans were at askance why a club would do such a thing. They can do that because they have standards and a brand to protect, things that Gor Mahia's management and fans do not realise that clubs must have. They do not realise this because at Gor, anything goes and they are not afraid of "brand defamation."
When Gor went to Tunis, we heard how they were mistreated both on and off-the-pitch. We — both as Kenyans and fringe fans — did our patriotic duty and commiserated with them as they whispered that North African clubs can get away with any infractions because they have the ear of the continental footballing body.
But is that really the truth? Gor Mahia fans and officials will say it is. However, those of us who are not guided by emotions and do not think with our hearts — those of us who love sports but are not zealots maintain that Gor Mahia will be mistreated anywhere because their standards are so low that they are almost non-existent.
There has never been better time than now for Gor Mahia's management to see the light, to learn from their opponents, to understand that Gor must be a bigger, better brand with a standard operating procedure and not a club whose officials whine like jilted adolescents because, off-the-pitch, they can't put the club's ducks in a row.