Donald Trump reveals the Premier League team he supports - and it's NOT Arsenal
FOOTBALL By Mirror | January 29th 2018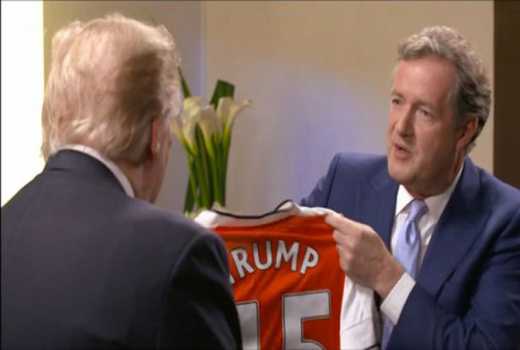 Good Morning Britain presenter Piers Morgan set himself up for disappointment when he tried to get US president Donald Trump to pledge his allegiance to Arsenal.
Piers Morgan sat down with Trump in an interview on ITV broaching subjects from where he tweets - sometimes in bed, apparently - and gun control, but it ended with football.
'Wenger Out' flag waver Morgan couldn't help himself in the cosy chat when he had a dig at Arsenal manager Arsene Wenger in his closing exchange.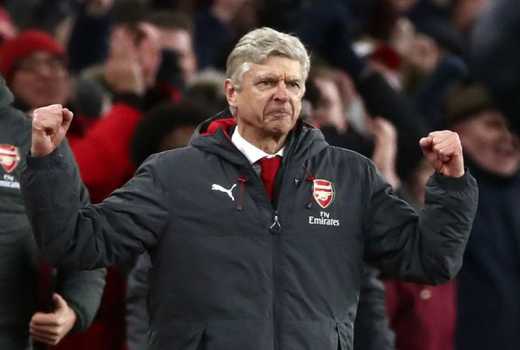 "We need a strong leader, who believes in a strong defensive wall, who believes in winning at all costs," Morgan said.
"Who only wants big trophies."
Morgan jokingly asked Trump to take over as manager of the Gunners as he handed a replica home kit to the leader with the No.45 denoting the number he falls in the presidential order.
Trump said: "That's beautiful, I have a son who does love this sport."
Morgan persisted: "And he loves Arsenal right?"
Trump points out that football is a fast growing sport in the States, when Morgan asks: "Are you an Arsenal fan too?"
Trump's response: "Not particularly, no.
As Morgan asks him not to "kill the dream", Trump explains: "I have a friend who owns Manchester United."
Morgan had earlier teased his exclusive on Twitter.