Kenyan fans stage procession in support of Victor Wanyama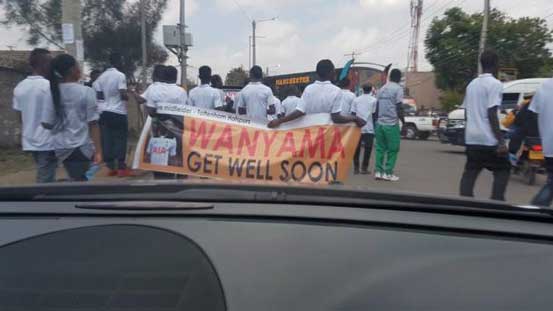 A group of local fans staged a procession on Saturday in support of injured Kenyan captain Victor Wanyama, who has been out for the better part of this season with a knee injury picked more than three months ago.
Wanyama's recovery has taken longer than expected and Spurs have missed his physicality in the heart of midfield.
Spotted holding 'Get Well Soon placard' on the streets of Machakos town, the fans a said they hoped Wanyama copes with the injury.
#bbcfootball @Victor Wanyama Kenyan fans in Nairobi held a procession today to wish him quick recovery if only to return in good time to stabilize @SpursOfficial midfield. pic.twitter.com/69lmcuMQOP — Robin Toskin (@robintoskin) December 9, 2017
The 26 year old has missed 16 games in succession across all competitions and his absence has been evident.
Conte gives up on Chelsea title hopes
Antonio Conte said Chelsea's hopes of defending their Premier League title are gone following a surprise 1-0 defeat by struggling West Ham on Saturday.