Barcelona star Lionel Messi's international ban lifted after winning FIFA appeal
FOOTBALL By Game Yetu | May 6th 2017 | 1 min read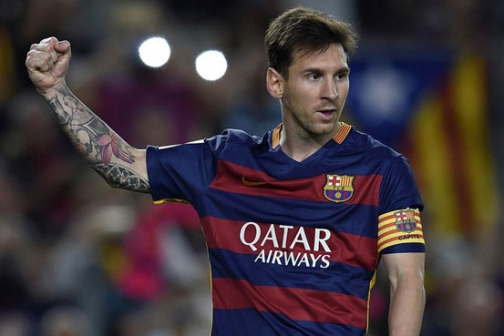 Barcelona star Lionel Messi's international ban has been lifted after winning his FIFA appeal.
Messi was punished for verbally abusing a referee during the 1-0 win over Chile.
The FIFA Appeal Committee condemned his actions on that day, but admitted there was insufficient evidence to merit this lengthy ban.
Messi's punishment for allegedly insulting a linesman was announced hours before the two-time World Cup winners played Bolivia, with La Albiceleste falling to a 2-0 loss without their influential captain.
The FIFA Appeal Committee stated: "Following a hearing which took place in Zurich on 4 May 2017, the Appeal Committee has set aside the decision taken by the Fifa Disciplinary Committee on 28 March 2017, which, in application of art. 77 a) of the Fifa Disciplinary Code (FDC), had found Lionel Messi guilty of infringing art. 57 of the FDC for having directed insulting words at an assistant referee.
"Despite the fact that the Fifa Appeal Committee considered Lionel Messi's behaviour as reproachable, the former concluded that the evidence available was not sufficient to establish to the appropriate standard, i.e. to the comfortable satisfaction of the members of the Appeal Committee, that art. 77 a) of the FDC, according to which the Disciplinary Committee is responsible for sanctioning serious infringements which have escaped the match officials' attention, could be applied."