Referee Omweno back from suspension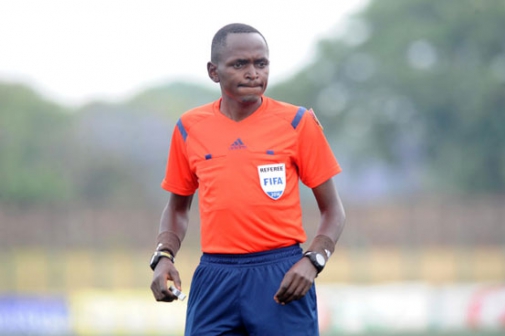 Fifa referee Davies Omweno has been assigned a CAF Champions League tie in Tanzania this weekend where he will oversee a first round match between Yanga and Zanaco of Zambia.
Omweno has just completed the three month suspension slapped on him by the continental body last year.
In Tanzania, he will be assisted by three other Kenyans; Aden Marwa, Oliver Odhiambo and Peter Waweru.
Last November, CAF suspended Omweno along with other match officials for incompetence.
The news caused shock on the local scene given Omweno had been picked to officiate at the Africa Cup of Nations finals held in Gabon last month.
The suspension came at a time the Nakuru-based referee was riding high with a number of high profile assignments and many pundits believed he could have even officiated the final of this year's Africa Cup of Nations.
Omweno was among three match officials suspended for poor performance during last year's 2018 World Cup qualifier matches.
He was in-charge of the match between Libya and Tunisia and according to CAF, the Kenyan had wrong positioning and movement among other ills during the stated match.
"He was also guilty of wrong identification of fouls and failed to administer some disciplinary sanctions," CAF said in a statement then.
Eritrean assistant referee Berhe Omichael, who also officiated the match was suspended for three months for denying Libya a valid goal.
Theogene Ndagujimana from Rwanda got off with a warning for missing multiple basic off-side decisions during the fixture.
Depending on his performance this year Omweno is likely to be considered for the 2018 World Cup in Russia.
Retired Fifa referee Alfred Ndinya said he was confident Omweno will do even better after coming from the cold.
"He has learnt from his mistakes and I expect he will do even better and get more high profile appointments," he said.