President Uhuru to open Narok County Stadium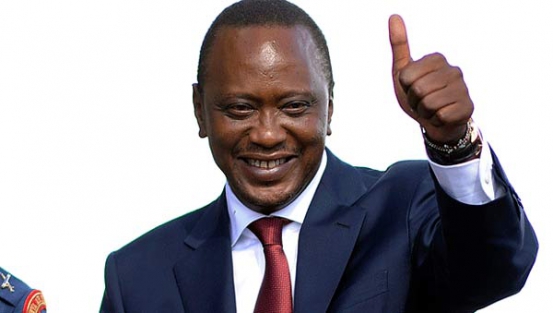 President Uhuru Kenyatta will in the coming few weeks inaugurate the newly refurbished Narok Stadium, the Narok County Government has announced.

The 5000 seat stadium, which was reconstructed at a cost of Sh300m will be officially inaugurated by President Kenyatta during his tour of Narok County.

According to Narok Governor Samuel Tunai, who graced last weekend's friendly match between AFC Leopards Cubs and Narok All-stars (2-1 in favour of AFC Leopards) at Narok Stadium, the facelift will transform the residents' fortune.

"Ever since independence, the Maasai people in both Narok and Kajiado have never had a stadium to use for sports and other recreational activities, but this is now in the past," said Tunai.

"This stadium will transform the fortune of this county, in particular, our youths who will now have a chance to showcase their talents in football and various sports."

With the reconstruction, Tunai believes the stadium is capable of hosting Kenyan Premier League matches.

"I believe this stadium is now capable of hosting important matches even in the Kenyan premier league," he said.

"I want to urge the Football teams in Narok to use this facility and produce a Maasai team that can compete with the big boys from the Kenya Premier League."

Speaking after the match, AFC Leopards Secretary General Oscar Igaida said the facility, if well utilized, will spur football development in the area.

He further hinted at his club staging some of their league matches at the venue.

"The stadium has been well constructed and maintained, as AFC, we are ready to play some matches in this stadium in the future if granted the opportunity," said Igaida.