Heineken renews UEFA Champions League sponsorship for another three years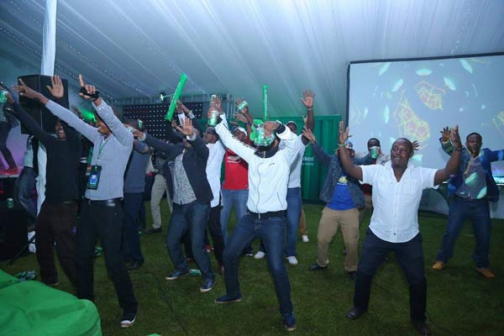 Global premium beer brand Heineken has renewed its UEFA Champions League sponsorship for a further three years.
The new agreement will see Heineken continue as official UEFA sponsors for world's most prestigious club football competition until the end of 2021 competition.
The renewed contracts also grants Heineken other exclusive rights including Led Pitch Boarding exposure, UEFA Champions League contents like Back Stadium Tour and the UEFA Champions League Trophy Tour and the 2018, 2019 and 2020 UEFA Super Cup.
While making the official announcement in Nairobi yesterday concerning the renewal of the contract,Heineken East Africa General Manager Uche Unigwe said: "We are thrilled to sponsor the UEFA Champions League for another three years. This demonstrates the continued commitment and support of the beautiful game."
"We are delighted to extend the connection of the Heineken Brand with the UEFA Champions League and its passionate supporters across East Africa. It is partnerships such as these which contribute to the recognition that our brand receives."
Hans Erik Tuijt, Global Sponsorship Director, Heineken said: "Through this sponsorship, as well as our acclaimed UEFA Champions League Trophy Tour, we create engaging fan experiences that go beyond the 90 minutes of the match. This activity compliments our other long-standing partnership platforms; Formula One, Rugby World Cup and James Bond."
Heineken has enjoyed a long and successful partnership with UEFA for more than 20 years. Heineken's relationship with UEFA dates back to 1994, making it one of UEFA's longest standing partners.