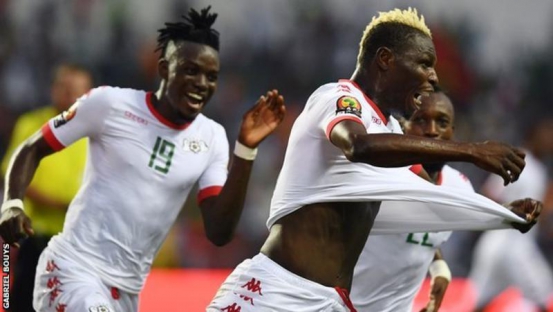 Burkina Faso scored twice in the closing stages to beat Tunisia 2-0 Saturday and become the first qualifiers for the Africa Cup of Nations semi-finals.
Substitute Aristide Bance scored on 81 minutes after a controversially awarded free-kick with big-screen replays suggesting the hand-ball decision was wrong.
Prejuce Nakoulma doubled the lead three minutes later in Libreville with a breakaway goal to clinch a semi-final against Egypt or Morocco next Wednesday.