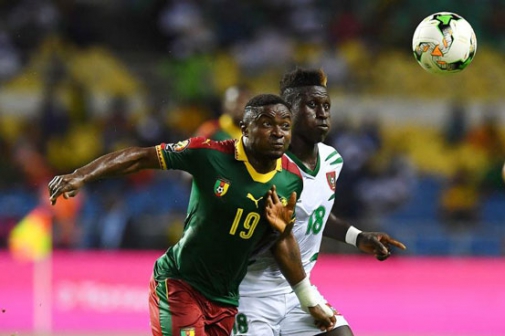 It has now come to this.
After two weeks of nothing but fascinating show mostly in the stands than on the field of play, we enter the homestretch of this year's Africa Cup of Nations.
This is where real battle begins. With boys having left the tournament two days ago, real men now get a chance to do their thing. This is where one simple mistake might prove the difference. There is no room for error, hardly.
Seven matches are scheduled for this knockout stage and with three wins in the next eight days, one of these eight teams will be beaming with joy after being crowned Africa champions on February 5.
And with a winning prize of $4m (Sh416m), surely, there is everything to play for. Looking at the group matches, most of them did not offer the best of displays. They were dull, nonchalant and mostly, unexciting.
But that was then. This is that point of no return. Forget any second chances, or this being another chance for learning. You either shape up or ship out.
So, when four-time winners Cameroon play Senegal in the second quarterfinal tonight (from 10pm Kenyan time), they know what is expected of them.
There is no doubt The Indomitable Lions of Cameroon have been here before. On four occasions, they have prevailed easily.
Quarterfinals and successive knockout matches thereafter is no child's play. There is no mercy and old experienced players are reduced to tears.
On their part, Senegal have also been in a similar position. But other than finishing second behind Cameroon in 2002, they have never come any close thereafter.
Their other commendable results have been three fourth-places finishes, with their latest being in 2006.
For Senegal, it has been nothing but panic-stricken moments for the Lions of Teranga.
In a repeat of 2002 final, Senegal coach Aliou Cisse will cringe as he recalls that night.
After a barren draw in the final against Cameroon, Cisse, then team captain, missed the last penalty and with it, went their chances of winning the title.
But Senegal now seem reborn and will be looking up to their fortified squad, where captain Cheikhou Kouyate, Keita Balde and Sadio Mane bring such enviable touch, against a limping Cameroon side that no longer instills fear like the once Indomitable Lions of yesteryears.
It is a classic showdown between Cameroon's strong charm and Senegal's sheer willpower. Africa could not have asked for a better match at this level, could it?
That both sides navigated their own groups without defeat only makes tonight's encounter delightful.
"We have an opportunity to write history. The players just need to focus and make no costly mistakes like we did before," Cisse said.
Cisse is confident of his side posting better results, but previous Senegalese coaches were in a similar position.
They might have even spoken with more assurance than the 40-year old tactician, but still, walked away in ignominy at the final whistle.
Individual brilliance has hardly been a problem for Senegal, but Cameroon stand between them and the semi-finals in the battle of lions.
Meanwhile, Burkina Faso will play Tunisia tonight from 7pm in the first quarterfinal.