Blast near Afghan buzkashi match kills three
FOOTBALL By AFP | January 21st 2017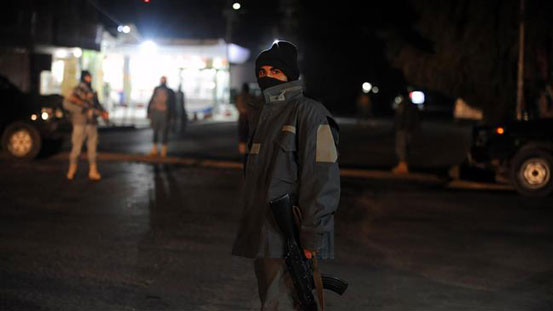 A blast hit spectators after a game of buzkashi, or polo with a carcass, in northern Afghanistan Friday, killing at least three people in the latest spasm of violence in the wartorn country.
The explosion triggered by an improvised explosive device in Khulm district in Balk province apparently targeted an anti-Taliban militiaman attending the buzkashi match.
"An IED was detonated outside the venue of a buzkashi match, killing three people and wounding four others," Balkh deputy police chief Abdul Razaq Qaderi told AFP.
"The explosion happened just as people were leaving after the match," he said.
He added the target appeared to be Haji Zmarai, a local militiaman, who was killed along with his bodyguard and another civilian.
No group has so far claimed responsibility for the blast.
But the carnage underscores growing insecurity in Afghanistan, where US-backed forces are struggling to combat a resilient Taliban insurgency as well as Al-Qaeda and Islamic State militants.
The attack comes just before the inauguration of Donald Trump as the president of the United States.
The situation in Afghanistan will be an urgent matter for the new leader, even though America's longest war got scarcely a passing mention in the bitterly contested presidential election.
Trump has given few details on his expected foreign policy, with even fewer specifics on how he will tackle the war in Afghanistan.
Repeated bids to launch peace negotiations with the Taliban have failed and a fierce new fighting season is expected to kick off in the spring.
Zidane seeks quick solution to Madrid collapse
Real Madrid boss Zinedine Zidane insists he is responsible for the European champions' back-to-back defeats as they look to return to winning ways when Malaga visit the Santiago Bernabeu on Saturday.