AFCON CARNIVAL: Fans not left behind as Nations Cup gets under way in Gabon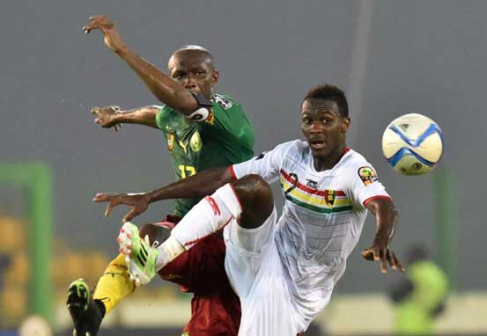 The long wait is over!
After what seemed like eternity, it is finally here, The Africa Cup of Nations. This is not your usual village football tournament; nay. It is Africa's 'World Cup', where our adorable sons parade their best.
This is where dreams will be made, while at worst, inspirations possibly crushed. When hosts Gabon - spearheaded by striker Pierre-Emerick Aubameyang, wearing his distinctive Mohawk hairstyle, face debutants Guinea-Bissau in the tournament's opener today at 7pm (Kenyan time), it will be down to real business.
And for the next 23 days of nothing but high-octane football, a new African champion will be crowned on February 5.
Samuel Dikoume, a Gabonese football fan can't wait either.
"This tournament gives us yet another chance to show our happiness and culture. While we will be cheering on The Panthers, we will also extend our hospitality to the foreigners around," said an elated Dikoume.
Despite lacking some of their leading stars, including Manchester City's Yaya Toure, The Ivory Coast are clear favourites in the 16-team extravaganza.
But when you rope in the likes of Senegal, Algeria-spearheaded by newly-crowned African player of the year Riyad Mahrez, Ghana and Egypt, then you are certainly assured of a befitting battle. The unpredictability of this biennial tournament makes it so electrifying. Fourteen countries have been crowned champions of Africa's most prestigious football tournament in its previous 30 editions.
While The Ivory Coast will seek to defend their title, Egypt, are on a plot to revive their former glories. Then there is the tiny Guinea Bissau. Them that dared wash their hands, are now ready to dine with the kings!
Granted, this is their first appearance in the tournament, but the novices are ready to continue with their fairytale run. After all, they have followed in the footsteps of their fathers, hence, learnt to walk like them.
Guinea Bissau shocked the more experienced 2012 champions Zambia in the qualifiers and started their unforgettable trip to Libreville, the capital city of Gabon.
Egypt, who have won a record seven Nations Cup titles, but not played in the last three tournaments, are back in the fold.
These and many more form the 16 countries at the tourney, which will be played at four venues across the oil-rich central African country. The four cities are Libreville, Port-Gentil, Franceville and Oyem.
Apart from take pleasure in awesome matches, where display of great footballing skills will be at constant supply, it will also be that moment when fans and other not so knowledgeable ones, wear all sorts of team jerseys and proclaim undying love for their 'teams'.