Golden Boy Ayoyi to be inducted in Kenya Football Hall of Fame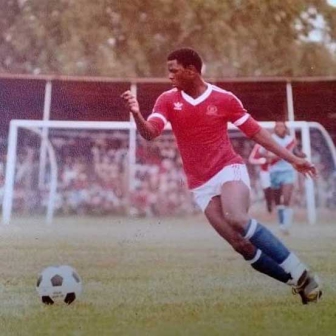 The fans simply loved him. And when renowned radio commentator Leonard Mambo Mbotela told Tanzanians in jest at 1981 Cecafa Senior Challenge Cup that Kenyans, too, had their Golden Boy to rival theirs Zamoyoni Mogella, the name stuck with Ambrose Ayoyi to this day.
Mbotelas call was just but an apt fulfilment of the admiration the fans had for the Scarlet FC and Harambee Stars striker Ayoyi.
And what a flawless rhythm his name created that radio commentators back then in the eighties at Idhaa ya Taifa or better still Voice of Kenya now Kenya Broadcasting Corporation.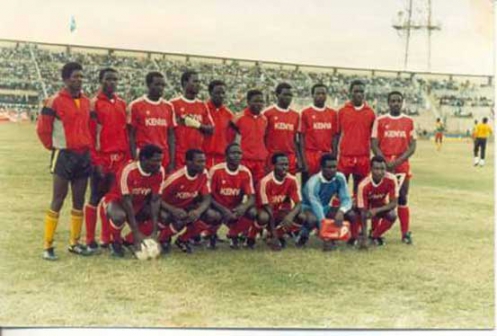 Ali Salim Manga, Jack Oyoo Sylvester, James Abila, Billy Omala and Nick Okanga Naftali among others popularised the Golden Boy tag.
He scored when it mattered most. That moment when fans were praying for a goal to break the deadlock, Golden Boy more often than not answered their prayers, Oyoo Sylvester says of Ayoyi who will today be inducted in the Harambee Stars Hall of Fame at 680 Hotel, Nairobi.
His passing was a joy to watch besides popping up with the goals, Sylvester added.
He deserves the honour, said legendary goalkeeper Mahmoud Abbas, himself the first inductee to the Kenya Hall of Fame.
It was Mbotela who baptised Ayoyi Golden Boy because Tanzanians were boasting of Mogela, Abass said.
Ahead of the induction ceremony today, former Harambee Stars coach and Kenya Breweries goalkeeper Jacob Ghost Mulee paid glowing tribute to Ayoyi he had everything you would want in a striker or winger.
He had the height, pace and power. It will take Kenya a bit of time.
According to former Bata Bullets player and later coach Tom Olaba, Ayoyi was a very lethal striker with good dribbling skills that ended with powerful shots.
He was a complete player blessed with very good physique. Technically he was really good, Olaba said.
Ayoyi will be the fourth former international to be inducted in Harambee Stars Hall of Fame after Joe Kadenge, Mahmoud Abbas and recently deceased James Abawa Siang'a.
The Hall of Fame is a recognition of the former players service to the country at the national football team. It is organised by a group of former Harambee Stars players based in the United States and here in Kenya too.