Manchester United midfielder Paul Pogba could have joined Real Madrid in summer, claims Zinedine Zidane
FOOTBALL By Game Yetu | October 8th 2016 | 1 min read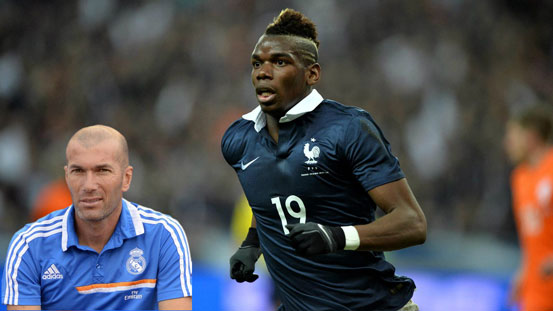 Paul Pogba could have joined Real Madrid in summer, says Real Madrid boss Zinedine Zidane.
Zidane was keen to bring Pogba to his team but Real Madrid President Florentino Perez was put off by Pogba?s price tag.
"It could have happened," Zidane told RMC. "There were conversations but it didn't go ahead."
Real Madrid asked to be 'kept abreast of developments' by agent Mino Raiola but never made a bid.
Zidane wanted him at Real Madrid but there were another five or six clubs following him as well.
"Manchester United are now a lot stronger thanks to him, whilst Real Madrid are not, Agent Raiola said in August.
Although with United now languishing in 6th place in the Premier League, some might beg to differ.
Raiola also said that there was no discussion about a move away from Juventus until after the European Championships, when Pogba went on holiday to Miami.