Starlets need to build mental strength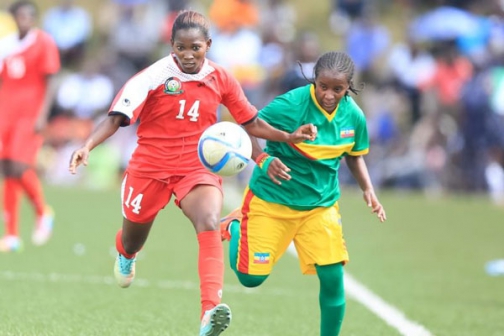 Harambee Stalets coach David Ouma has said that the team needs to build their mental strength ahead of this year's Africa Women Nations Cup in Cameroon.
He said the two planned international matches against Cameroon and Morocco will help achieve this.
"We want to work on the mental capability of the team. The trend has been that we start strongly in tournaments but then again we are not able to go all the way," he said.
Ouma also pointed out that playing Ethiopia last Sunday is one of the positive aspects he has picked from the regional tournament.
"Playing against Ethiopia was one of our toughest matches when you consider that we have consistently lost to them. Furthermore, many of their players who beat us the last time we played are still active and so beating them was a big motivation."
Team captain Ann Aluoch said while they would have wanted to win the tournament, they are still satisfied with finishing runners-up.