All set for week-long Kecoso Games in Nakuru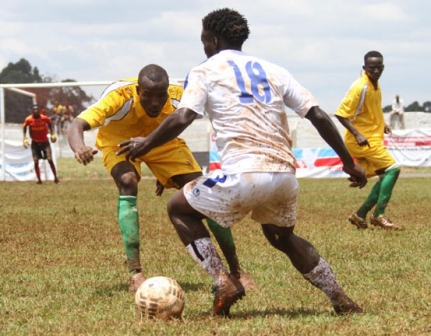 The 37th edition of the Kenya Sports and Communications Sports Organisation (KECOSO) Games kicks off at Afraha Stadium in Nakuru on Sunday.
A total of 12 parastatals converge for the annual games that have been overshadowed by the ongoing Rio Olympic Games and will be played at different venues with Afraha Stadium being the main sporting centre.
Teams that have confirmed participation are Kenya Ports Authority, Postal Corporation of Kenya, Kenya Civil Aviation Authority, Kenya Broadcasting Corporation, Kenya Film Classification Corporation, Ministry of Transport and Communications, Kenya Ferry Services, Communications Authority of Kenya and Kenya Airports Authority.

"Other confirmations are still coming in and the door will not be locked for any team," said KECOSO Public Relations Manager Charles Odoo.
The one-week competition that ends on August 20 include ballgames, golf, and indoor games, which are table tennis, darts and snooker.
Nakuru hosts the games for a record seventh time and it will be the first big tournament to be hosted at the venue after the first Madaraka Day celebrations hosted in Nakuru since Kenya gained her independence in 1963 on June 1.
The Kecoso Golf Championships held at the Nakuru Golf Club two weeks back started off the one week sports extravaganza that is expected to assemble over 2500 sportsmen and women and their officials in one sports village.

"We are once again headed to Nakuru for the big festivals, a town known for its quality sports and accommodation facilities since the immemorial," Kecoso chairperson Selina Gor told FeverPitch.
Free EPL matches
The English Premier League (EPL) remains the most popular competition in the world with an unmatched following.