Free EPL matches: Kenyans to enjoy live foreign matches at no cost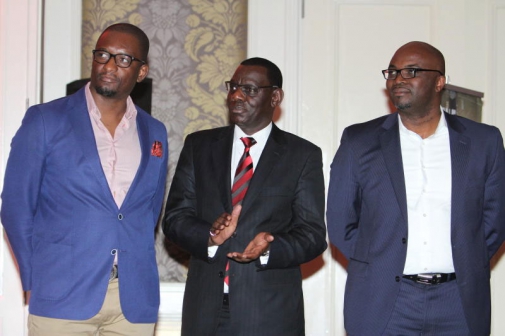 The English Premier League (EPL) remains the most popular competition in the world with an unmatched following.
It's for this reason that the league draws a lot of viewership and after a two month recess the interest is expected to be at an all-time high as the tournament resumes this weekend.
Local sports lovers of the EPL who cannot afford subscription television will have an opportunity to catch up with the action on free-to-air after the launch of Kwese Free Sports.
The new station owned by Econet Media becomes the first local sports channel in the country.
Apart from the EPL, viewers will also be able to catch up with National Basketball Association (NBA) and the National Football League (NFL) among other popular global sporting events.
Kwese Sports Channel began broadcasting yesterday after an elaborate launch at a Nairobi Hotel. It's available on any Free to Air set up top box or digital television.
The first EPL match to be aired on the channel is Saturday's match between Everton and Tottenham with many Kenyans eager to watch Victor Wanyama in action.
According to Kwese Free Sports Chief Executive, Ben Amadasun, they are excited to have reached this great milestone.
"We are thrilled to have reached this important milestone. Our goal is to bring African viewers the very best viewing experience and we are able to provide this for free in a way that is accessible for our viewers," he said.
He said the channel will also showcase the best in local production giving Kenyans a platform to share stories.
Kwese Sports General Manager Monicah Ndungu said they will work with local companies to promote their work.
"Not only will we air local content but we will also commission local productions as part of of our commitment to developing the local industry," she said.
Hockey resumes
The Kenya Handball Federation (KHF) national league continues this weekend with eight matches on the cards at the Nyayo National Stadium Handball court.