IEBC should take over vetting, say FKF aspirants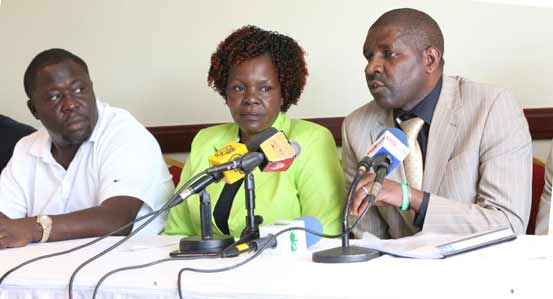 Rebel Football Kenya Federation (FKF) officials have demanded that the Independent Electoral and Boundaries Commission (IEBC) takes over the election process before the end of day today.
Failure to which, the officials, who include Doris Petra, FKF executive committee member for Rift Valley, Tom Alila (NEC Nyanza), Michael Ouma, FKF Nairobi branch chairman, his Upper Eastern counterpart Mureithi Nabea and David Gikaria who chairs the Central Rift branch, said they would petition the Government and world football body, Fifa.
In a statement read on their behalf by Petra, the officials raised concern over the ongoing vetting of clubs by the federation's national office and the recently released electoral code.
"FKF cannot be in charge of both creating and vetting the delegates list while the incumbent is also vying. We demand that IEBC takes over this process," she said.
Petra also said that an ad hoc committee created during the August 28 general meeting for the purpose of planning the elections has been ignored.
Contacted for comment, FKF Chairman Sam Nyamweya said: "The board was supposed to meet on Wednesday to take over the process. We have invited all branches where there were problems to come to Nairobi on Friday to sort out any issues."