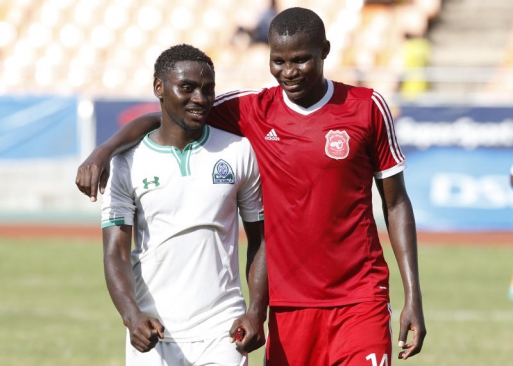 Kenyan Premier League champions might have qualified for the Cecafa Kagame Cup, but there is still the small matter of who will finish top of Group A.
If Gor Mahia are to finish top of the group, they will have to demolish the group's whipping boys, Telecom of Djibouti at National Stadium in Dar es Salaam at 2pm today, and pray that current leaders Al Khartoum do not beat Yanga in the second match of the day.
Khartoum thrashed Telecom 5-0 and are level with Gor on seven points after they battled to a 1-1 draw on Friday, but they have a superior goal difference.
Gor Mahia were not at their best on Friday in the stalemate with the Sudanese and had Khartoum strikers be clinical infront of goal, then the Kenyan champions would have suffered their first defeat in the competition.
Coach Frank Nuttall agreed his team did not play well against the Sudanese and with the quarters just around the corner, K'Ogalo will have to show some improvement.
"Khartoum had better ball possession session compared to us, but we shall play better in our last match," Nuttall said on Friday.
He said his boys did not play as per instructions thus giving Khartoum more space to hold the ball and dominate the proceedings.
"We only did about 41 per cent in the field compared to our opponents who enjoyed 59 per cent of ball possession," said the Scot.
Nuttall knows he stands a chance of reaching the semi-finals because if they finish on top of the group, they will face weaker teams from Group B.
Gor Mahia captain Musa Mohammed echoed Nuttall's sentiments saying the players were not up task when they faced Khartoum.
"Our game against Khartoum was poor and we were lucky to have forced a draw," said Musa.
Nuttall will therefore be forced to play his strongest team as Telecom are already out of competition and playing a team that has nothing to lose will be tricky for the Green Army.
Telecom's coach Amars Niyongabo would like to go out with dignity and will be looking forward to a win.
"I want to salvage my image by beating Gor Mahia and go back home with a win," said the coach.
The second match of the day between Yanga and Khartoum will be tough for both sides as each team knows a loss will be the best result ahead of the quarter-finals.
If Khartoum will match Gor's result against Telecom then they will remain the group leaders.
Yanga beat KMKM from Zanzibar on Friday to also be assured of a slot in the quarter-finals.
The loss for KMKM means they joined Telecom in bidding the tournament bye.