Manchester City's Yaya Toure arrested for speeding in his Porsche 911
FOOTBALL By Mirror | May 23rd 2015 | 1 min read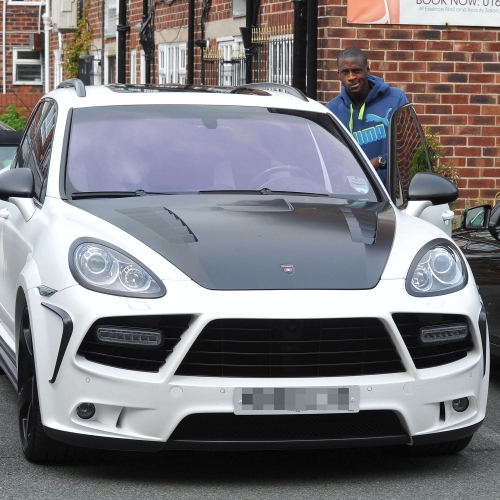 Manchester City midfielder Yaya Toure was arrested for speeding down the motorway on Wednesday and is alleged to have told officers: "Someone at the club will sort this out."
The Ivorian was driving his Porsche 911 when he was pulled over by police earlier this week after being clocked steaming down the M6 in Staffordshire at 124mp, say reports.
Toure, who is expected to leave City in the summer, could be slapped with an automatic driving ban.
According to The Sun, upon being pulled over he told officers: "Don't worry, someone at the club will sort this out. They will get all the paperwork."
The £210,000-a-week midfielder was allowed to drive home but was told he must produce the relevant motoring documentation within a week ahead of a court summons.
A spokeswoman for Staffordshire Police said said: "At around 8.40pm on Wednesday 20 May, officers stopped a vehicle travelling at 124mph on the northbound carriageway of the M6 between junctions 15 and 16.
"The driver, a 32-year-old man from Cheshire, will be reported for summons to appear at court on a future date."
Last week Yaya's brother, Liverpool defender Kolo, was spared a ban for speeding twice within a week after his lawyers claimed a ban could lead to him being mobbed and pushed under a train on public transport.