I want to meet you – Eliud Kipchoge tells Barack Obama
ELIUD KIPCHOGE By Waweru Titus | October 15th 2019 | 2 min read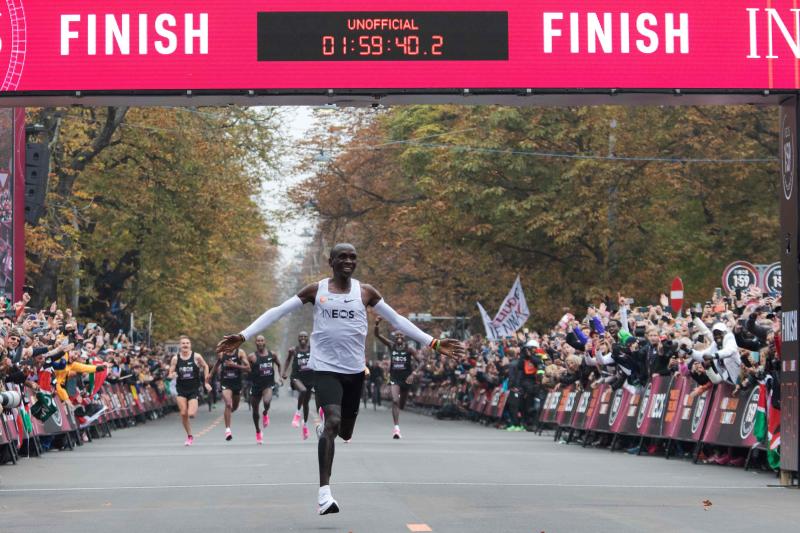 World marathon record holder Eliud Kipchoge now wants to meet former US President Barack Obama.
Mr Kipchoge made the request while reacting to Obama's congratulatory message following his historic feat on Saturday when he became the first person to run the 42km marathon in under two hours. Kipchoge ran the distance in 1:59:40 during the INEOS 1:59 Challenge in Vienna, Austria.
The former US president also heaped praise on Brigid Kosgei after she smashed Great Britain's Paula Radcliffe's 16-year long Women's World Marathon record in 2:14:04 seconds on Sunday.
In a tweet, Obama described Kipchoge and Kosgei as "remarkable examples of humanity's ability to endure" after their historic achievements.
He also challenged the Kenyan stars to continue breaking barriers so as to inspire millions all over the world.
The greatest marathoner of his generation, Kipchoge, thanked Obama and requested to meet him to discuss how athletics can be used to change the world.
Kipchoge pointed out that Obama was his inspiration and he would be honoured to meet him and use the power of sports to preach peace in the world.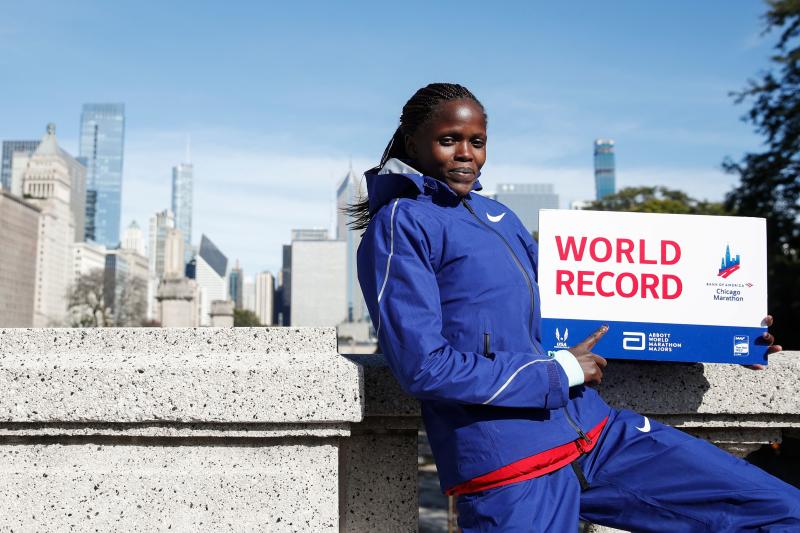 Obama also broke barriers when he became the first black president of the US from 2009 to 2017.
The world record holder and Olympic champion crossed the line in Austria at 1:59:40 after consistently completing each kilometre in around 2 minutes 50 seconds.
"I am feeling good. It has taken 65 years for a human to make history in the sport. After Roger Bannister, it took another 65 years. I'm happy to be the man to run under two hours. No human is limited and I'm expecting more people to do it after today. The 41 pacemakers are among the best athletes in the whole world … to all of them I want to say thank you, thank you for doing the job. We made history together," said an elated Kipchoge after finishing the challenge.
Kipchoge holds the men's world record for the 42km marathon with a time of 2:01:39, which he set in the Berlin Marathon on September 16, 2018.
The world marathon record has, for the past 16 years, been contested between athletes from Kenya and Ethiopia. The two nations are also fierce rivals in long-distance events on the track.
Kipchoge's record was almost beaten last month in the Berlin Marathon by Ethiopia's Kenenisa Bekele, who ran 2:01.41, just two seconds short of the official world mark.
"What amazing weekend for sport. Eliud and Brigid taking it to next level..! tweeted Mo Farah.