We made history together – Eliud Kipchoge speaks after historic feat in Vienna, Austria
ELIUD KIPCHOGE By Waweru Titus | October 12th 2019 | 2 min read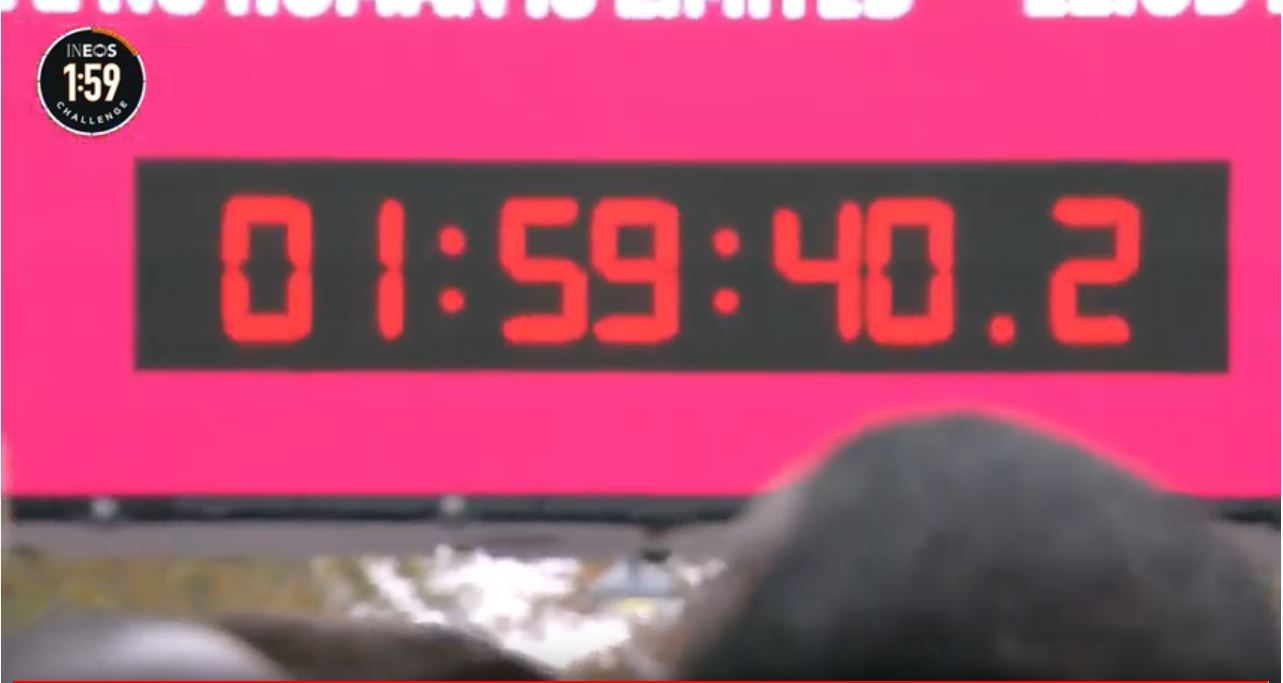 Kenya's most daring son Eliud Kipchoge has spoken to the world after making history and becoming the first man to finish the 42 Kilometre marathon in 1:59:40 at the INEOS 1:59 Challenge in Vienna, Austria on Saturday.
An elated Kipchoge among rapturous crowds described the race as the best and is enough proof that no human is limited.
When asked how hard it was to achieve the impossible, Kipchoge revealed that it was not easy at the beginning.
"I'm feeling good. It has taken 65 years to make history. I'm the happiest man to run under two hours. When I woke up it was my hardest time. The race was fine but you need the heart and perseverance to achieve the impossible.
He further added: "I had the best pacemakers in the world. I want to thank them and appreciate them. We made history together.
"To Kenya and everybody, we can make this world a beautiful world through sports."
The greatest marathoner did not forget his family especially his wife who witnessed every minute of the historic feat.
"My wife and children have come to make history and I'm extremely happy. I want to make running a clean sport and an interesting one."
"I want to appreciate the world for following this race on all platforms," Kipchoge concluded.
More to follow...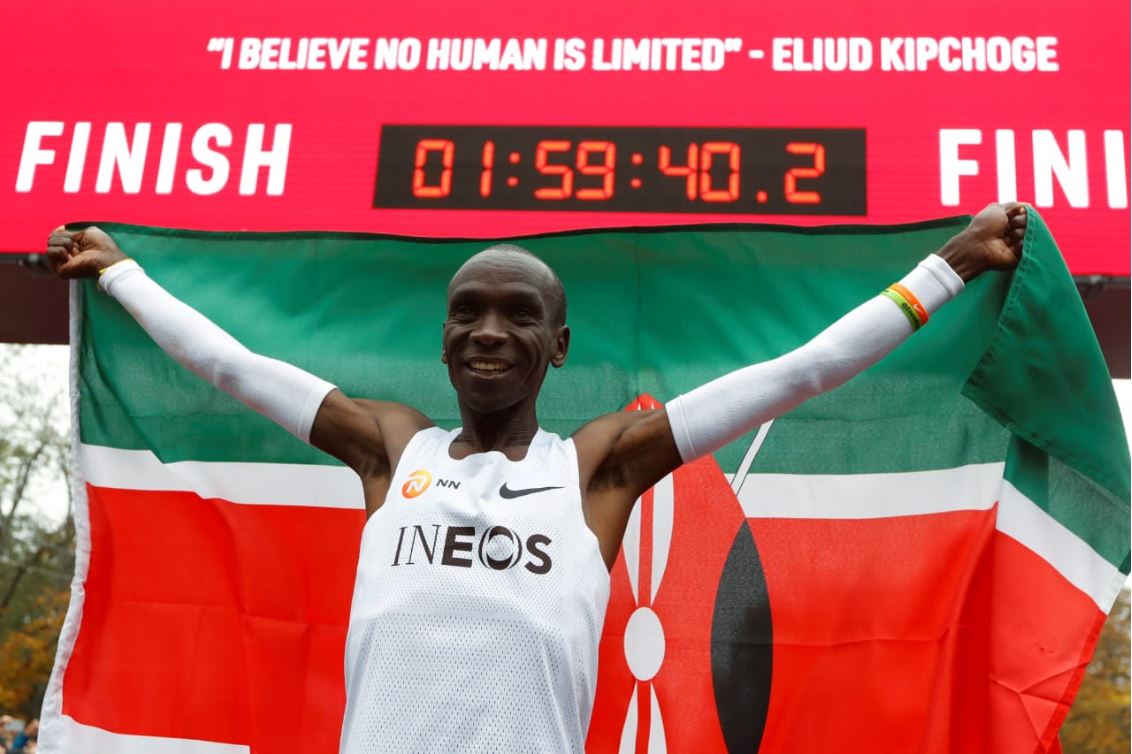 Patrick Sang, Kipchoge's coach, revealed he watched the race from the pacesetters tent in Vienna and everything worked according to plan.
"I'm still on the moon. I'm happy for him (Kipchoge). He has inspired us. I watched the race from pacesetters tent.
"Everything went perfectly right. For the sport, I want to challenge young athletes and tell them that they can make things happen in life.
"Records are made to be broken. To run under two hours is unbelievable. I want to thank everybody who participated in this," Sang concluded.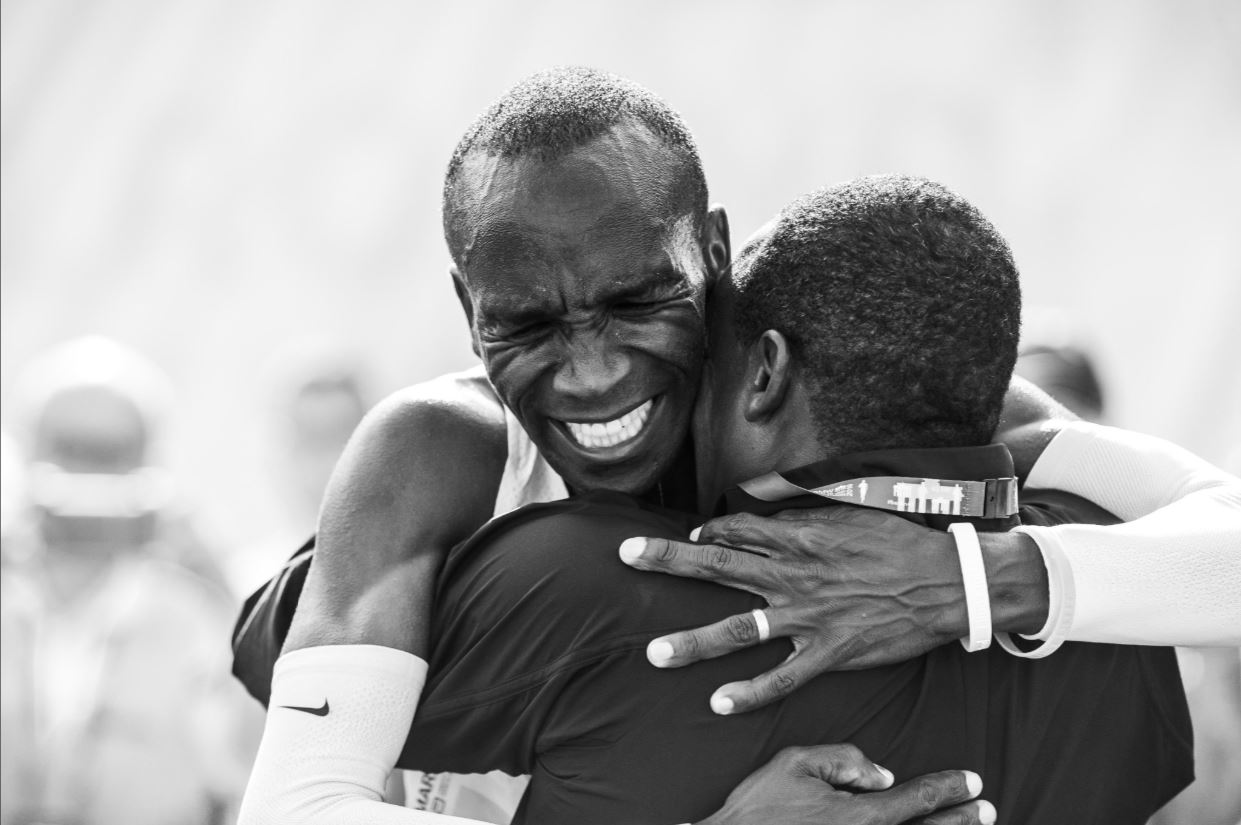 The challenge dubbed 'INEOS 1:59 Challenge' was staged in Vienna with a total of 41 pacesetters from different counties flanking the world-marathon record holder.
Even though the pacesetters seemed off the pace in the initial stages of the race, the speed picked up after the hour mark, with Kipchoge on target by minus 10 seconds.
Kipchoge will now rest easy, having tried and failed to break this record at an event in Monza, Italy in 2017 where he crossed the finish line after 2:00:25, 25 seconds short of the two-hour barrier.