World holds its breath as Kipchoge sets sights on breaking record
ELIUD KIPCHOGE By Robin Toskin | October 11th 2019 | 3 min read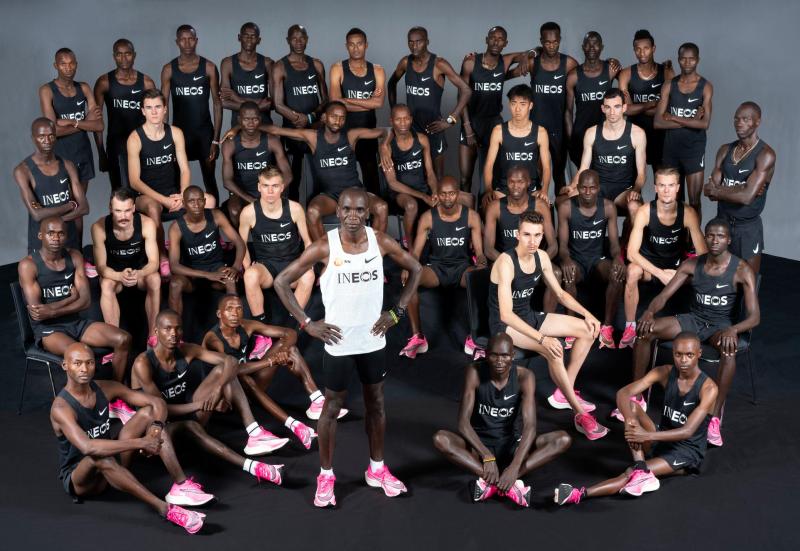 In less than 24 hours, Kenya's most daring son, Eliud Kipchoge, will embark on a body-punishing quest in Vienna, Austria. He aims to run 42km in a mind-blowing 1 hour and 59 minutes that will leave the world on edge for the duration of the spectacle.
The arena is the storeyed Austria's Vienna Park, The Prater, Hauptalee not far from where yet another Kenyan Henry Rono blazed the trail in setting 10,000 World record at 27:22:05 on June11, 1978.
And in one of life's coincidences, the man who paced Rono to the world record, Dutchman Jos Hermens, is Kipchoge's manager at the centre of creating this expected milestone.
At a pre-race press conference in Vienna yesterday, Kipchoge assured an expectant world that he was as fit as a fiddle, ready to deliver an uplifting message to the race that no human is limited.
The man, described by many as the philosopher marathon King, said he was staying calm even as the world turns its eye on his 5'6" frame as he seeks to venture into a territory no other man has.
"Pressure is everywhere, and I'm trying to stay as calm as possible. This race means a lot. I just have to make that click in people's minds that no human is limited."
Ancient Greek legend Pheidippides, who inspired the creation of the 42km race when he raced from the site of Marathon to Athens with the news of an important Greek victory over an invading army of Persians in 490 B.C, collapsed and died after delivering the message.
Tomorrow, unlike Pheidippides, Kipchoge cannot afford the luxury of death.
He has to create that "moon-landing" moment for humanity.
To deliver that message of hope, resilience and self-belief, starting 6am Kenyan time tomorrow, Kipchoge must eat up 100m of The Prater tarmac in 17.08 seconds consistently for the entire race.
To put it in context, lightning Usain Bolt at the height of his powers ran 100m in record 9.54 seconds. The Olympic champion will, therefore, need to run a gear slightly below the unforgettable Bolt for him to create history.
Every tissue in Kipchoge's body, all vital organs from the heart and, of course, the brain will be stretched to the limit.
Gerald Lwande, a Biomedical Scientist at Precise Genomics Laboratories, believes it will be the ultimate test for the marathon maestro. "I strongly believe his body will handle the rigours of the exercise," Lwande said.
"In Monza (Italy), Eliud achieved a time of 2 hours and 25 seconds. It is believed that with improved shoe, hydration, course modification and other technologies; Eliud will run below two hours (1 hour 59 minutes) without any adverse physiological outcome."
[Inside get a free copy of 1:59 Challenge]
Like in Monza, Kipchoge will have a retinue of pacesetters, 41 in number who will be hopping in and out of the race to egg him on to annals of history.
Training under the coaching of his long-time personal coach, Patrick Sang, and supported by a world-class team of experts in his quest for glory, he believes he has the tools to handle the enormous expectation leading into the race.