Regional cricket bodies urged to comply with the law ahead of elections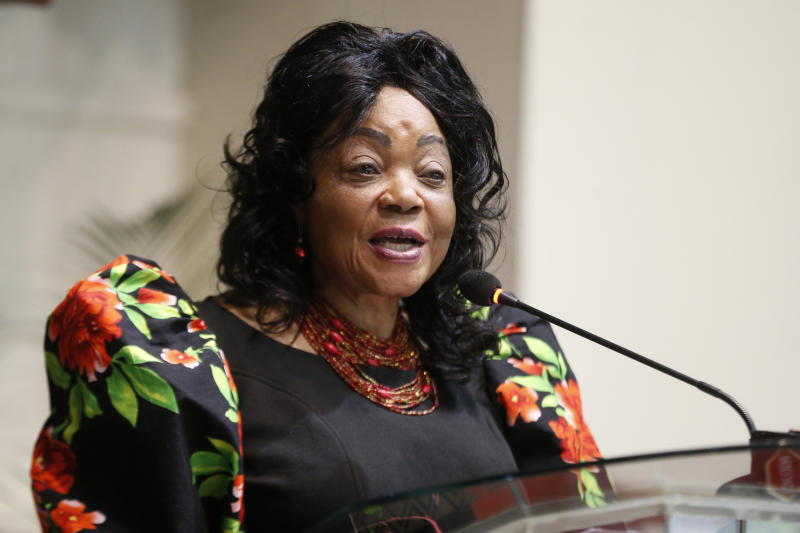 Regional cricket associations, bodies and clubs have been requested by the Cricket Normalisation Committee to comply with the Sports Act 2013 to pave way for new elections.
This follows the recently concluded stakeholders validation forum where a new Cricket Kenya (CK) constitution was adopted by members with various amendments.
"There is subsequent need to move forward the mandate of the Normalization Committee on preparations and holding of CK elections," Chairperson of the Committee Lady Justice Joyce Aluoch (Retired) stated in a communique released to the stakeholders on Tuesday.
"To comply with the requirements of the Sports Act 2013, the Cricket Normalisation Committee (CNC) wishes to call upon all County Cricket Associations, eligible associate members ( cricket professional bodies) and Cricket Clubs across the country to immediately commence the process of registering with the Sports Registrar's Office," Aluoch said.
Aluoch explained the CNC has requested the Sports Registrar to speed up the registration process to facilitate the holding of elections in line with the relevant laws under the Sports Act 2013.
"The Committee encourages the mentioned groups to finalize their registration process by November 25, 2021 to be eligible for the forthcoming elections whose date will be announced in due course," Aluoch said.
During the recently held stakeholders meeting where the new constitution was adopted, Aluoch hailed the occasion as a huge milestone for cricket lovers and stakeholders in the country.
She said the committee worked tirelessly to ensure the game returns to normalcy in the country.
Aluoch further stated that the draft constitution came about after a series of engagements with the world cricket governing body, the International Cricket Council (ICC) and the local stakeholders since March this year.
Sports CS Amb Amina Mohamed has indicated that she formed the committee because the players had suffered a lot.
"Constitution making can be demanding, it is a give and take situation, you take a little and give a little for a win win situation," said Amina.
"Now we look at a situation where the government will be able to establish cricket facilities, nurture talents across the country, something that can only be done with a functioning federation."
Amina added that the committee composed of Aluoch, Justice (Rtd), Alnashir Visram (Vice-Chair), Jane Muigai Kampuis, Morris Aluanga and Walter Ongeti have since overseen the return of cricket leagues and competitions.
"I am happy that the pertinent issues like devolution of the game to the grassroot, gender issues, good governance and dispute resolution mechanism have been tackled. I understand the views were gathered through a participatory process whereby stakeholders met the Committee either physically or virtually, and through receipt of memoranda. I couldn't be happier," she added.
The ICC representative, Tavengwa Mukuhlani, has termed Kenya as a sleeping giant in the sport that should get back to her glorious days.