Cricket: I will work with new office, CS Amina
CRICKET By Mike Kihaki | February 5th 2022 | 2 min read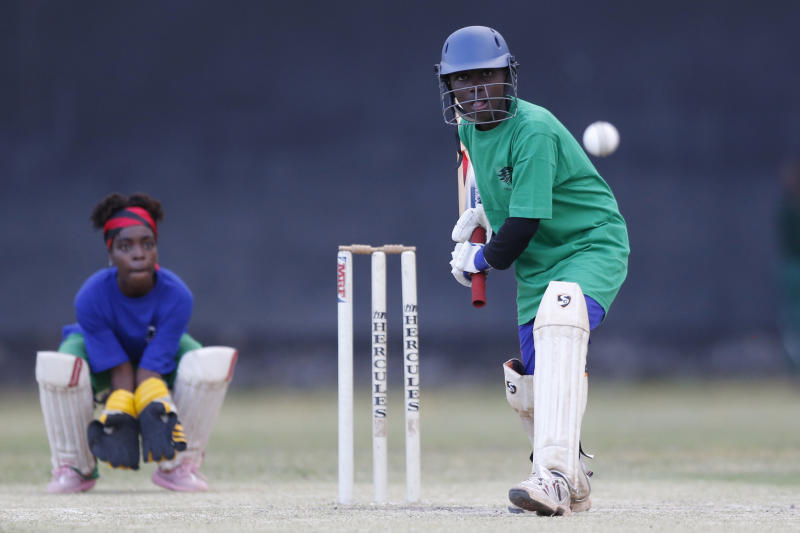 Cricket stakeholders have been urged to give the recently appointed Independent Election Committee support as elections dates draw near.
The Cabinet Secretary for Sports Culture and Heritage, Dr. Amb. Amina Mohammed said her ministry is looking forward to working with the new office and other stakeholders in bringing sanity into the Cricket game.
"I look forward to working with newly elected officials, the International Cricket Council, and other stakeholders in returning Cricket back to its former glory. I look forward to the new season in Cricket Kenya," said Amina.
In a press statement, the CS expressed her satisfaction in the Normalization Committee chaired by Lady Justice (Retired) Joyce Aluoch, vice chair Justice (Retired) Alnashir Visram, International Cricket Council Clubs Cricket Associations, Scorers and Umpires saying they enabled cricket teams to prepare and participate in both local and international events.
This she said include World Cup qualifiers, the T20 Tournament in Rwanda, the Women's Kwibuka Tournament in Rwanda and the Women's Commonwealth Games Qualifiers in Kuala Lumpur Malaysia.
She reiterated that a new dawn is expected in Cricket as they head to the polls.
"The Normalization Committee has since established an independent Election Panel and called for elections elections that will take place under the new Cricket Kenya Constitution on 26th February 2022 at Moi International Sports Centre Kasarani.
Immediate former officials are not allowed to vie for any post, according to CK Normalisation Committee and CK Independent Election Panel (IEP). The Independent Elections Panel is chaired by Kenneth Wyne.
In March last year, Dr. Amina, appointed a five-member team to head the Cricket Kenya Normalization Committee whose key task was to ensure the smooth running of Cricket Kenya's operations until the federation's elections are conducted and subsequent transition.
Other members to the Normalization Committee were retired judge Alnashir Visram, Jane Muigai-Kampuis, Morris Aluanga and Walter Ongeti.
Other members in the Secretariat of the Committee included Jaxon Indakwa, Rizpha Mukonyo, Mercy Oiro and Caroline Kariuki.