Indian cricketer delivers fastest ball in league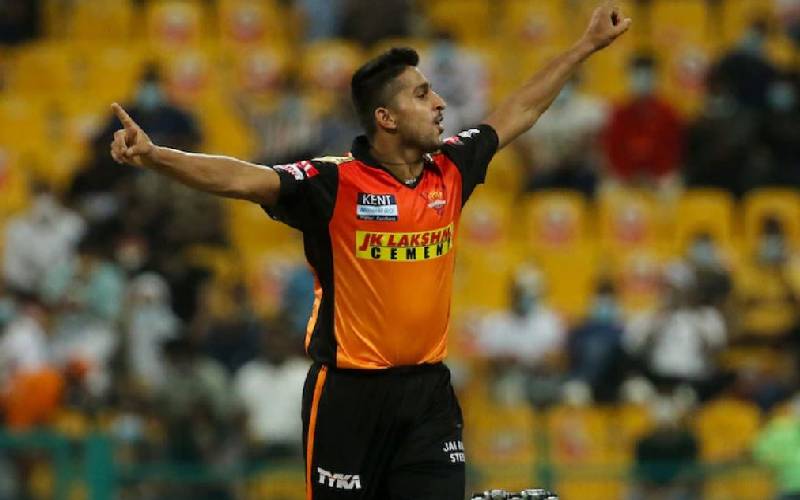 SunRisers Hyderabad pacer Umran Malik produced the fastest delivery in the continuing Indian cricket Premier League (IPL), clocking 152.95 kph as his side took on Royal Challengers Bangalore in Abu Dhabi on Wednesday, October 6.
Umran's first delivery was clocked 147kph before hitting 152.95 kph on his fourth, surpassing Lockie Ferguson's 152.75 bowling record set earlier this year.
Fans and former cricketers took to social media to congratulate Umran.
Umran's coach Randhir Singh told the media he had been selected as a net bowler for the SunRisers, and got the chance to play after another bowler, T Natrajan tested positive for Covid-19.
"He [Umran] is very talented and after the match got over, Umran was the talk of the town. We are very proud of him. We want other youngsters also to get motivation from him," said Randhir
21-year-old Umran, who hails from Jammu and Kashmir, has now become the talk of the town, with his father Abdul Rashid thanking fans for the support.
"He was interested in cricket throughout. In childhood, he used to tell me, 'I will play cricket.' We are thankful, he got the opportunity in IPL. We are always with him, we will pray to Allah for more success. He is very hardworking, when we used to go to bed he used to practice all night. Jammu and Kashmir people are very happy about his success. We also wish him the best time ahead and he should keep making the nation proud," said Rashid.