International Cricket Umpire Subhash Modi retires after 40 years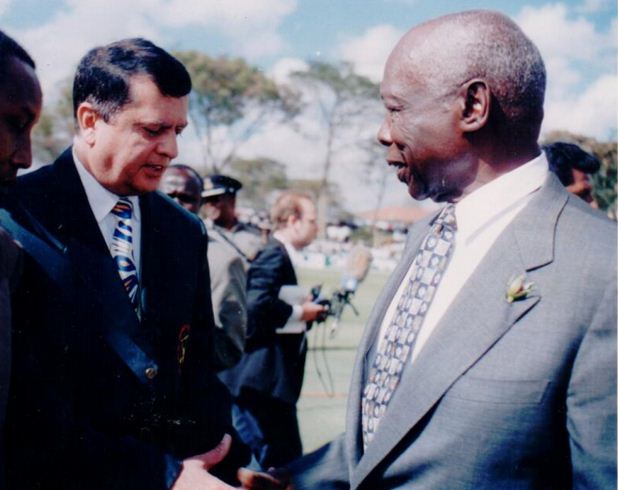 After umpiring for more than 40 years, Subhash Modi, a former International Cricket Umpire and ex-Chairman of Kenya Cricket Umpires & Scorers Association, officially retires on his 75th birthday today (March 30.)
Subhash's cricket career began in 1962 at Ngara Secondary school.
The all-rounder then moved to the first division premier club in 1996 where he played vital roles on several occasions, earning great respect from senior colleagues.
He made his debut for Kenya against Zambia in Lusaka.
His sportsmanship in the game of cricket may still be fresh in many peoples mind, both players and spectators.
On the umpiring front, Subhash shared the burden with world-famous Darrel Hair and David Orchard in England in 1999 during world cup warm-up games between South Africa and Middlesex and Essex and Bangladesh.
Besides many other assignments and tours, Subhash had also officiated at the 1988 commonwealth games in Kuala Lumpur Malaysia.
His four decades-long career has seen him umpire around the world and be a member of the ICC panel of umpires.
Take a quick survey and help us improve our website
Take a survey
In his line of duty, he has been able to meet World leaders such as Queen Elizabeth and the King of Malaysia.
The celebrated Kenyan international umpire has also offered his vast experience and knowledge to the Kenyan Cricket fraternity, as selector, Match referee, Umpire trainer and Mentor.
He has served in the KCU & SA as a chairman, treasurer and secretary in the past.
His experience and commitment is demonstrated by his Famous LBW decision against his son, during Kenya vs Bangladesh clash in 2006.
It's worth noting that he is still active, in umpiring despite having a knee injury.
He was awarded the Green and the Gold badges and life membership by the association.
Mr. Lalji Bhudia, another Kenyan international umpire also announced his retirement from active umpiring.
Bhudia, who has umpired for over two decades, cited personal and social commitments for his decision.
Bhudia, who also served the association as a chairman in the past, umpired international matches in South Africa, Swaziland and East Africa.