Lions' second chance to bite in T20 tie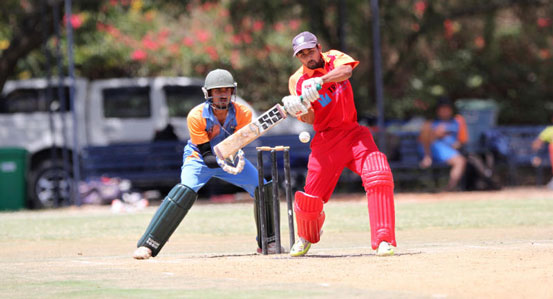 Nairobi Provincial Cricket Association (NPCA) Super League champions Stray Lions will have their work cut out when they face Nairobi Gymkhana in their second attempt to qualify for the T20 final.
Lions lost to defending champions Swamibapa by six wickets in the first qualification whereas Gymkhana were awarded a walkover after former holders Kanbis Sports Club failed to honour their eliminator match last Sunday.
The two set a date for the second qualification match at Sikh Union Club this afternoon ahead of tomorrow's final at the same venue. Lions' skipper Maurice Odumbe told Feverpitch they intend to make their second chance count.
"We didn't play well in the first qualification match and we were severely punished for our mistakes, but at least we still have a chance to make amends.
"We have to play well and redeem ourselves because there is no room for error. We have to be at our best since we only have one option which is to win," Odumbe said.
He said although they were without their key players last weekend it should not be a justification for their dismal show. "Most of our main men were not available for the match but we can't use that as an excuse, each one of us should be accountable in the club and I must say we failed in our responsibilities."
Last weekend's loss ended Lions' 14-match winning streak.
Lions will welcome back veteran Collins Obuya and spinner Shem Ngoche who were away on national duty in Nepal. Obuya and Ngoche both contributed to Kenya's five-wicket win and seven-wicket loss against Nepal in the International Cricket Council, World Cricket League Championships.
However, Lions will miss the services of Ugandan imports Roger Mukasa and Charles Waiswa who have been instrumental to their T20 campaign.
They go into today's match as favourites having completed a double on Gymkhana in the preliminaries. The Forest Road-based Gymkhana will also receive a boost with the return of captain Karan Kaul, Rushab Patel and Lucas Oluoch who were also on national duty.
Meanwhile champions Swamibapa are ready to defend their honour.
The Swamis who are already in the finals are set to play the winner of today's qualification tie.