Hit Squad coach warns against complacency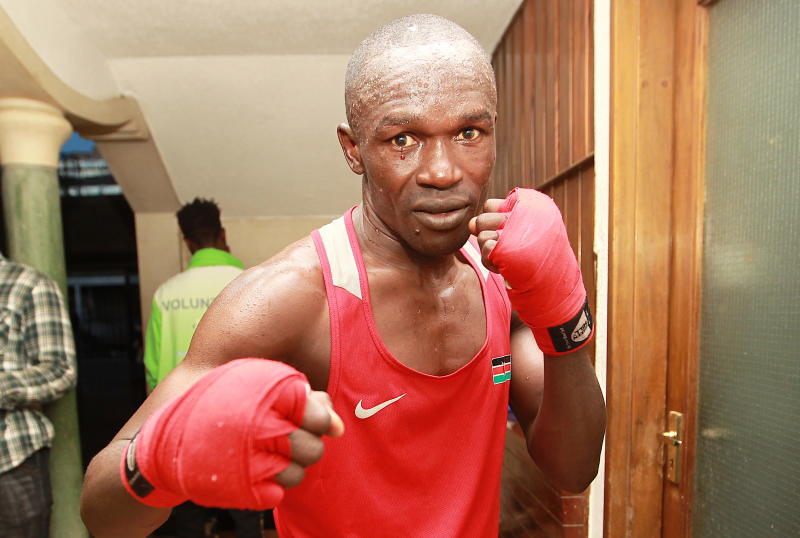 Performance at the Africa Zone Three Championships will determine who gets selected into the final two squads for the World Women Boxing Championships and Commonwealth Games.
The Africa Zone Three Championships, which has attracted a total of 10 countries is scheduled for Kinshasa, Democratic Republic of Congo on April 3-9.
While announcing the final squad heading to Kinshasa, head coach Musa Benjamin warned against complacency.
The World Women Boxing Championships will be hosted in Istanbul, Turkey on May 6-21 and Commonwealth Games in Birmingham, England on July 27-August 8.
"Your performance in Kinshasa is what will determine your inclusion or exclusion into the final two final squads for Istanbul and Birmingham. Therefore, you must work hard. What we need are the results," Benjamin warned the players in their final ceremony before departing for the Central African country this afternoon.
Olympians in captain Nick 'Commander' Okoth, defending super heavyweight champion Elly Ajowi, Commonwealth Games flyweight bronze medallist Christine Ongare and welterweight silver medallist Elizabeth 'Jaber' Akinyi have retained their positions in the team after the 2020 Tokyo Olympics.
A total of 23 boxers (13 male and 10 female) have been selected for the Kinshasa Championships.
"Our training was well and geared towards the two premium tournaments with a target to improve on the medal haul compared to last year," said deputy captain Elizabeth Andiego.
"We are going there (Kinshasa) as the best team in Africa. So, we must carry our pride with us after good preparations ahead of the next two crucial tournaments. The morale is high and we are out to prove ourselves by winning medals," said Nick Okoth.
Related Topics