Kenya finish second in Africa Championships
BOXING By Ben Ahenda | April 11th 2022 | 2 min read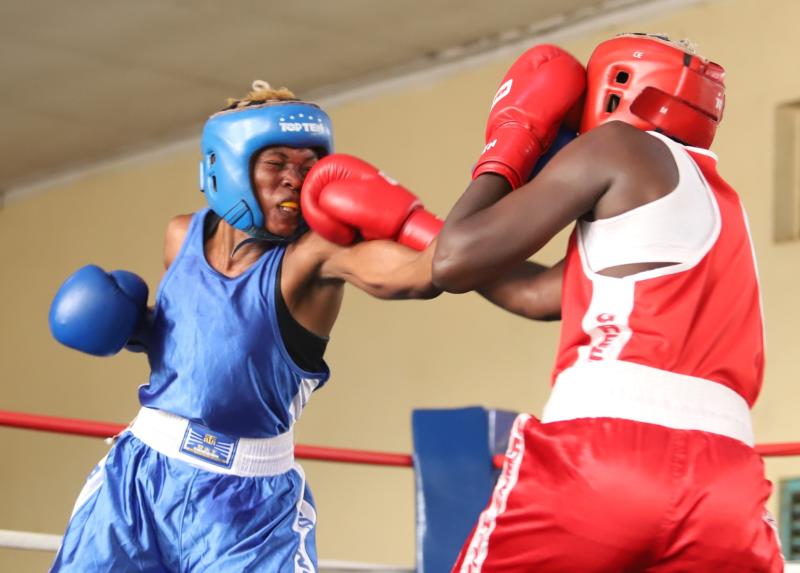 Kenya put up a spirited fight to finish runners up as the curtains came down on the Africa Zone Three Boxing Championships at Studio Maman Angebi Hall in Kinshasa, Democratic Republic of Congo on Saturday night.
It was sweet victory for the Kenyan boxers who earlier had complained of biased officiating and even threatened to pull out of the tournament but went ahead to improve on last year's performance hosted at the same city.
Kenya scooped six gold, five silver and six bronze medals for a total of 17 medals to finish second to eventual winners and hosts Democratic Republic of Congo who topped with a total of 38 medals spread across 13 gold, 13 silver and 12 bronze medals after fielding two teams in the week-long tournament.
Cameroon was third with seven medals in five gold, one silver and one bronze medals ahead of Mauritius who posted one gold and three bronze medals for a total of four medals and Congo Brazzaville posted 12 medals from six silver and six bronze medals.
Kenya's performance in Kinshasa was far much better than last year when they bagged one gold, seven silver and five bronze medals.
The gold medalists were bantamweight Shaffi Hassan Bakari, featherweight Samuel Njau, welterweight Everlyn Akinyi and light middleweight Elizabeth Andiego.
Bakari beat Maloko Bungu of DRC on points, Njau beat Massala Bolongo of DRC also on points, Andiego defeated DRC's Tekasala Malewu on points while Akinyi picked a unanimous points' decision against Lembe Kokolo of Congo Brazzaville.
"It was not easy to emerge victorious, but I was smart in throwing punches to my opponent, which was done skillfully.
"This is the way to go even in the finals," Njau told Standard Sports after his semi-final match.