Performance is key to the World Championships and Commonwealth squads says Benjamin
BOXING By Ben Ahenda | April 2nd 2022 | 3 min read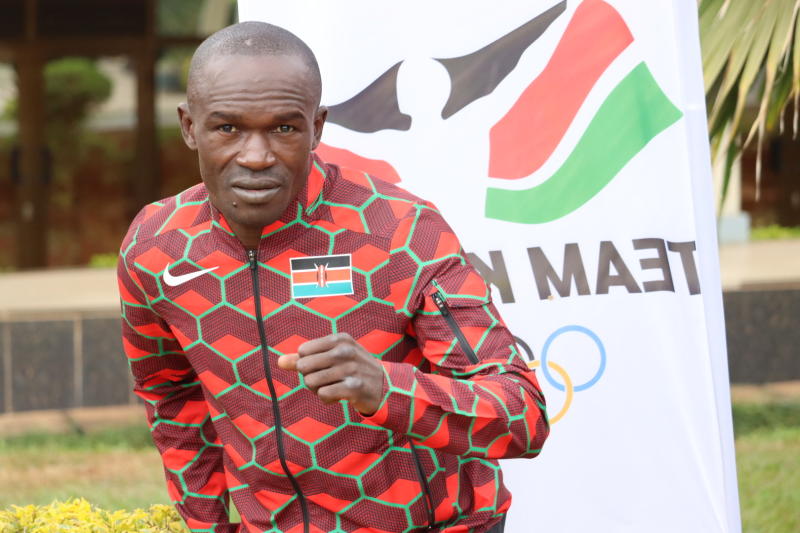 Performance at the Africa Zone Three Championships will determine who gets selected into the final two squads for World Women Boxing Championships and Commonwealth Games.
The Africa Zone Three Championships, which has attracted a total of 10 countries, is programmed for Kinshasa, Democratic Republic of Congo from April 3-9.
While announcing the final squad heading to Kinshasa, head coach Musa Benjamin warned that there should be no laxity as the boxers' performance in Kinshasa is what will guide the technical bench in selecting the squads that feature in the global championships and the big games.
The World Women Boxing Championships will be hosted in Istanbul, Turkey from May 6-21 and Commonwealth Games in Birmingham, England from and in May and July 27 to August 8.
"Your performance in Kinshasa is what will determine your inclusion or exclusion into the final two final squads for Istanbul and Birmingham. Therefore you must work hard. What we need are the results," Benjamin warned the players in their final ceremony before their departure to the Central African country this afternoon.
Olympians in Captain Nick 'Commander' Okoth, defending super heavyweight champion Elly Ajowi, Commonwealth Games flyweight bronze medalist Christine Ongare and welterweight silver medalist Elizabeth 'Jaber' Akinyi have retained their positions in the team after the 2020 Tokyo Olympics.
A total of 23 boxers who include13 male and 10 female boxers have been selected for the Kinshasa Championships.
"Our training was well and geared towards the two premium tournaments with a target to improve on the medal haul compared to last year," said deputy captain Elizabeth Andiego.
"We are going there (Kinshasa) as the best team in Africa. So we must carry our pride with us after some preparations ahead for the next two crucial tournaments. Morale is high and we are out to prove ourselves by winning medals," Okoth (Nick) told Standard Sports.
Benjamin has included six new faces who include three male and three boxers into 'The Hit Squad' and dropped four seasoned boxers.
The male debutantes are featherweights and Kenya Defence Forces duo of Isaac Meja and Samuel Njau and light heavyweight Francis Denga of Kentract who defeated experienced George Cosby in the two legs of Jamal Cup in Nairobi and Kisumu.
The female debutantes are flyweight Ann Wanjiru of Kongowea and the Nairobi duo of flyweight Alice Weiyego and featherweight Amina Martha.
Those dropped are bantamweight Martin Oduor of Kenya Police, light welterweight Anthony Maina of Kenya Prisons, light middleweight Stephen Olang' of St Theresa's Undugu Boxing Club and heavyweight Joshua Wasike of Kenya Police.
The female player dropped is featherweight Beatrice Akoth of Nairobi County,
And for players who were dropped, Benjamin advised "Don't lose hope as we still have two more premium tournaments coming up and you have a chance to be selected into the two teams through your hard work".
A total of 10 countries are programmed to take part in it.
They include hosts Democratic Republic of Congo, Kenya, Tanzania, Uganda, Rwanda, Burundi, Libya, Congo Brazzaville and Cameroon.
THE FULL SQUAD.
MALE BOXERS.
Minimumweight(48kg);-Martin Maina (Kenya Police).
Flyweight (51kg);-David Karanja (Kenya Police).
Bantamweight(54kg);-Shaffi Bakari (Kenya Police).
Featherweight(57kg);-Isaac Meja and Samuel Njau (Kenya Defence Forces(KDF).
Lightweight(60kg);-Nick Okoth (KDF).
Light welterweight (63.4kg);-Victor Odhiambo (KDF),.
Welterweight(67kg);-Joseph Shigali (Kenya Police).
Light middleweight(71kg);-Boniface Mogunde(Kenya Police).
Middleweight(75kg);-Edwin Okong'o(KDF).
Light heavyweight(81kg);-James Denga(Kentrack).
Super heavyweight(Over 92kg);- Elly Ajowi(Kenya Police).
FEMALE BOXERS.
Minimumweight (45-48kg);-Christine Ongare (Kenya Police).
Flyweight(49kg);-Ann Wanjiru (Kongowea of Mombasa).
Bantamweight(54kg);- Alice Weiyego(Nairobi).
Featherweight (57kg);-Martha Amina (Nairobi).
Lightweight(60kg);- Stacy Ayoma (Nairobi Box-Girls).
Light welterweight(63.4kg);- Teresia Wanjiru (Kenya Prisons),
Welterweight(67kg);-Everlyne Akinyi (Kisumu).
Light middleweight(71kg);- Lorna Kusa (St John's Nairobi).
Middleweight(75kg);-Elizabeth Akinyi (Kentrack).
Light heavyweight(81kg);-Elizabeth Andiego (Nairobi County).