Jamal Cup in Kisumu provides final round in race for top slots
BOXING By Ben Ahenda | December 8th 2021 | 2 min read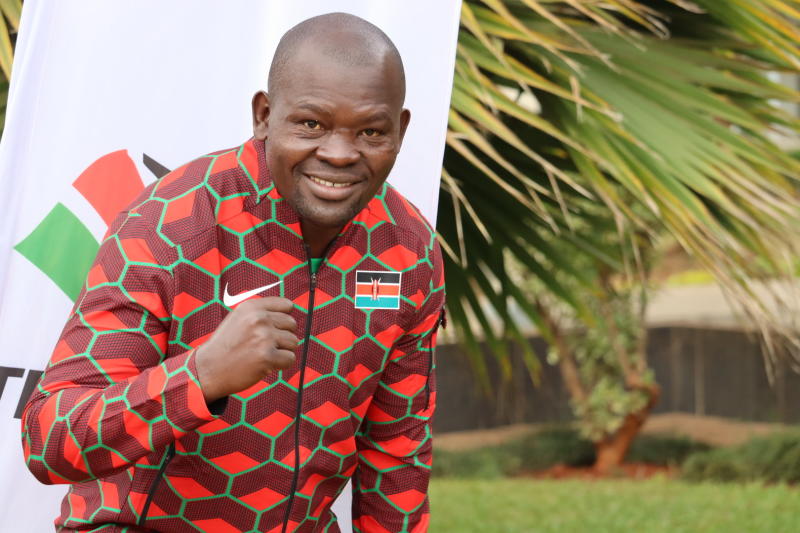 A bruising contest looms between Africa Zone Three super heavyweight champion Elly Ajowi of Kenya Police and former national super heavyweight champion Fred Ramogi in the race to pick the best boxer for the Africa Boxing Championships next month.
Confederation of Africa Boxing (CAB) is expected to announce the venue for the two-week showpiece this month.
The two boxers will face each other in the second leg of the Jamal Cup Championships at Grace Onyango Social Centre in Kisumu, which starts tomorrow to Sunday.
The tournament will be used to select three squads that will take part in Africa Boxing Championships, World Women Boxing Championships in Istanbul, Turkey in March 2022 and Commonwealth Games in Birmingham, England in July, 2022.
For the past two years, Ajowi has reigned supreme in national and international championships compared with Ramogi of Kenya Defence Forces whose only international assignment was at the World Military Boxing Championships in Russia, in September.
Within the same period, Ajowi who starts as a favourite between the two, featured in Africa Olympic Qualifiers in Dakar, Senegal in February 2020, Africa Zone Three Boxing Championships in Kinshasa in Democratic Republic of Congo in March, Konstantin Korotkov Memorial Boxing Championships in Russia in May and the 2020 Tokyo Olympics in August 2021.
"I'm ready for the duels. I'm ready to take part in three international championships next year," Ajowi told Standard Sports.
Ramogi had earlier indicated that he is the undisputed super heavyweight champion and that he's ready to have his crown back, having missed the first leg of the tournament at Charter Hall in Nairobi last month due to illness.
"I was sick during the first leg of the event but I'll be ready to fight in Kisumu," Ramogi said.
As Kenya races against time, national selectors will be facing a daunting task of selecting formidable boxers for the three international championships.