Hit Squad is not taking chances ahead of World Championships in Serbia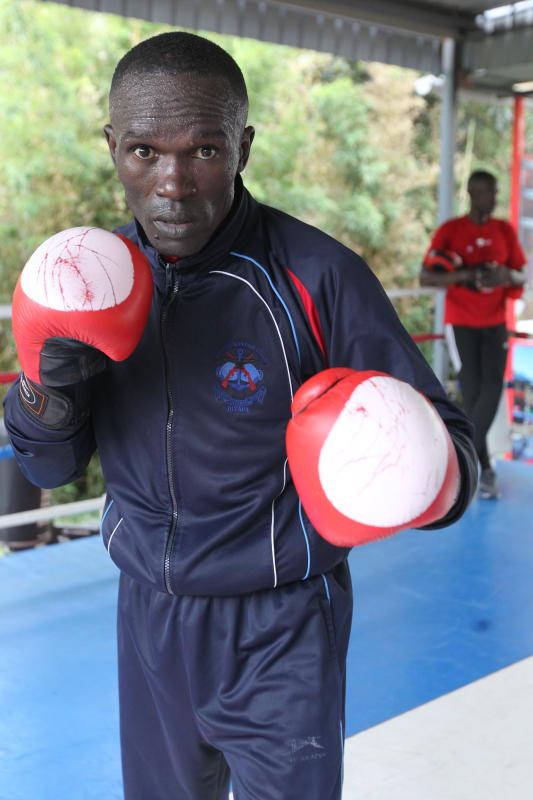 Financial motivation and competition for places in the Commonwealth Games team has boosted the morale and confidence of the national boxing team ahead of the World Boxing Championships slated for October 23-November 7 in Belgrade, Serbia.
Head coach Musa Benjamin said players were leaving nothing to chance when it comes to fighting for places for the international assignments.
He said the boxers are doing everything possible to be retained in the national team ahead of the Commonwealth Games to be hosted in Birmingham, England next year.
"Competition is very stiff in the playing unit as each player is fighting to reach respectable stages at the global championships in order to be retained or enhance their chances of competing at Commonwealth Games," Benjamin told Standard Sports.
"Furthermore, financial prizes introduced by AIBA for medal winners has made them get motivated and none of them is willing to be left out in their quest for top honours," he added.
Gold medallists at the global championships in Serbia will take home Sh11M (100,000 USD), while silver and bronze medallists will pocket Sh5.5M (50,000 USD) and Sh2.7M (25,000 USD) respectively.
A total of 13 players and five sparring partners are in a residential training camp ahead of the global championship. Sparring partners are equally motivated as they are also in competition with WBC Team to make the Commonwealth squad.
Kenya Captain Nick 'Commander' Okoth aims at featuring in the Commonwealth Games as his last international assignment before venturing into coaching after he was recently approved as AIBA Star One Coach alongside eight other coaches.
Okoth, who is the 2015 Africa Boxing Championships lightweight gold medallist, said the move by AIBA has inspired them.
"For now boxing is steadily becoming a lucrative profession with introduction of cash awards by AIBA. Morale is high amongst us in the camp and everyone is doing his best to attain the required standards," he said.
The team leaves for Serbia on October 21.