Okwiri knocks-out Serunjogi to continue dreaming of world title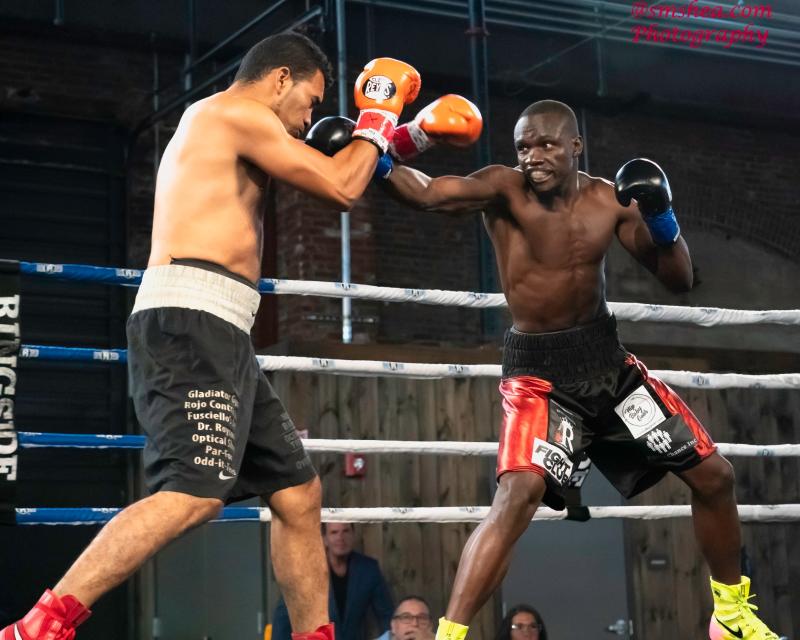 Africa Boxing Union (ABU) super middleweight champion Rayton Okwiri knocked out John Serunjogi of Uganda in the eighth round of the 10-round non-title fight in Dar es Salaam, Tanzania on Wednesday night.
By winning the fight, Okwiri has enhance his chances of marching towards a world title and become one of Kenya's greatest professional boxers.
"The win is a great milestone to me and my fans towards my ambition to win a world title and break the jinx of former boxing legends in the paid ranks who failed to make to the medal bracket," said Okwiri.
Kenya has had some of the greatest amateur boxers who featured prominently at the Olympics and World Boxing Championships before crossing over to the professional ranks but never won a world title. They include include 1988 Seoul Olympics welterweight gold medallist the late Robert Napunyi, 1972 Munich Olympics featherweight silver medallist Phillip Waruinge and 1978 World Boxing Championships flyweight gold medallist Steve Muchoki.
But Okwiri is determined to win a world title with either World Boxing Council (WBC), International Boxing Federation (IBF) or World Boxing Federation (WBF).
"These are the world bodies that I must win a title on their belts," Okwiri said.
Okwiri was composed, confident and accurate throughout the match.
But at some point, Serunjogi also made comeback in the game and gave the continental champion some anxious moments in the third and fourth rounds.
However, Serunjogi could not keep up with Okwiri's pace and pressure as he eventually started running out of steam in the seventh round.
And it is in the eighth round that Okwiri knocked down his opponent with some fierce unanswered jabs that left his opponent confused.
The win came two months after Okwiri had knocked out Fidel Munoz of Columbia in another non-title fight in Portland, Maine in the United States of America.
"Winning a world title is a dream for any professional boxer and I'm not an exception. Therefore, I'll not underrate any of my opponent in any match whatsoever in my quest to win a world title," Okwiri had told Standard Sports from Dar es Salaam before the match.
Okwiri will be around in Kenya and Tanzania for the next three months where he's expected to feature in four non-title fights.
Okwiri is expected to take on Enock Musambuzi of Zimbabwe on November 26 in Dar es Salaam ahead of another bout against unnamed opponent in Mombasa on December 12.
He will then face off with a European opponent in Dar es Salaam on December 26.
All these matches are being handled by Okwiri's US Manager Reynold Reyes and Tanzanian promoter Habib Halahala.