Ajowi and Okoth lead the 'The Hit Squad' for World Championships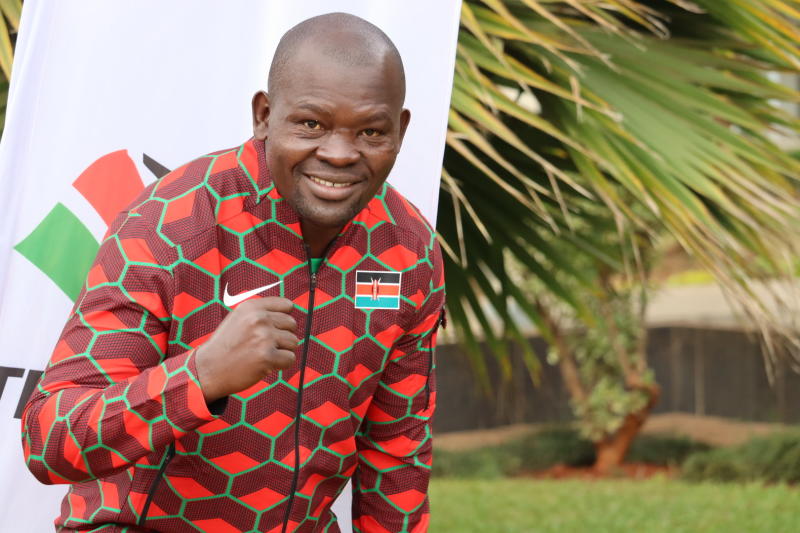 After their debacle at the 2020 Tokyo Olympics, Africa Zone Three super heavyweight gold medalist Elly Ajowi and 2015 Africa Boxing Championships lightweight gold medalist Nick Okoth lead a squad of 13 boxers to the World Boxing Championships set for Belgrade, Serbia from October 23 to November 6.
The duo is a disappoint lot having had an early exit from the Olympics but are happy it exposed them for more future international championships.
They are the most experienced lot owing to the number of times they have featured in the continental and global championships and therefore are an inspiration to the upcoming youngsters.
Ajowi who lost to world champion Julio La Cruz of Cuba in the first round at the Olympics said the match has given him the confidence required to tackle other subsequent serious opponents with vigour and caution.
"Having gathered enough experience in international championships and most importantly at the Tokyo Olympics where I lost to world champion Julio La Cruz of Cuba, it has given the confidence required to tackle my future opponents with the required seriousness," Ajowi told Standard Sports.
Also retained are heavyweight Joshua Wasike and cruiser heavyweight Hezron Maganga who for a long time have been sparring partners for heavyweight and super heavyweight boxers till they featured in Africa Zone Three Championships in Democratic Republic of Congo winning medals in May 2021.
Minimum weight Martin Maina is the only boxer making his debut in the team.
Deputy Head Coach David Munuhe said they have retained the team that featured in the 2020 Tokyo Olympics and Africa Zone Three Boxing Championships owing to their fitness levels, experience and exposure saying most players had remained active even when the season was closed due to Covid 19 pandemic.
"We only needed experienced players who must have consistently been training with us for the past twelve months and therefore their fitness levels were not questionable. Therefore, there was no need for selection trials," Munuhe told Standard Sports.
The deputy coach said they look forward to make a formidable performance at the global championships and promised good results as opposed to tbeir performance at the Olympics.
"Judging from our performance in previous international championships and most recent at the Olympics, we are determined to make a difference this time round," he said.
Also making the squad are flyweight sensational David Karanja, bantamweight Shaffi Bakari, featherweight Martin Oduor, light welterweight Victor Odhiambo, welterweight Joseph Shigali and light middleweight Boniface Mogunde.