Olympic Games: Kenyan heavyweight boxer Elly Ajowi eliminated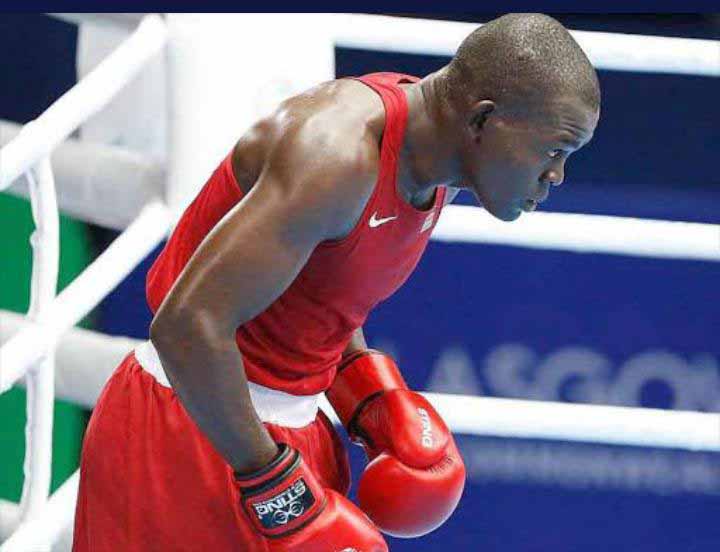 Kenyan boxer Elly Ajowi is the latest boxer to be eliminated from the Tokyo Olympic Games after losing to Cuba's Julio Cesar La Cruz on points in the Men's Heavyweight category.
The four-time world light heavyweight champion won 5:0 via unanimous decision.
Ajowi's loss comes hours after Irish Magno of the Philippines beat Kenya's Christine Ongare via unanimous decision in the Round of 32 of the women's flyweight division staged at the Kokugikan Arena, Japan.
Magno scored a unanimous decision win against Ongare, with four of the five judges scoring 30-27 in her favour.
Another Kenyan boxer, Nick Okoth also saw his chase for an Olympic medal end on Saturday at the hands of Mongolian Tsendbaater Erdenebat in a Round of 32 bout.
The Mongolian won by split decision of 3-2, after winning the first and the third sets 3-2. Okoth, however, beat him in the second round 3-12.
The national boxing team captain, who is better known as Commander by his peers in boxing, earlier said that at his age it will be very difficult to expect him to be in the ring in the next three years when the Olympic Games are next held in Paris in 2024.
"I have won all the medals I would have wanted to win in boxing and the Olympics one is the one that I wanted, but unfortunately I was not lucky to get it," Okoth said after losing to Mongolia's Erdenebatyn Tsendbaatar.