Hit squad makes it mandatory for Covid-19 testing every 96 hours ahead of Olympics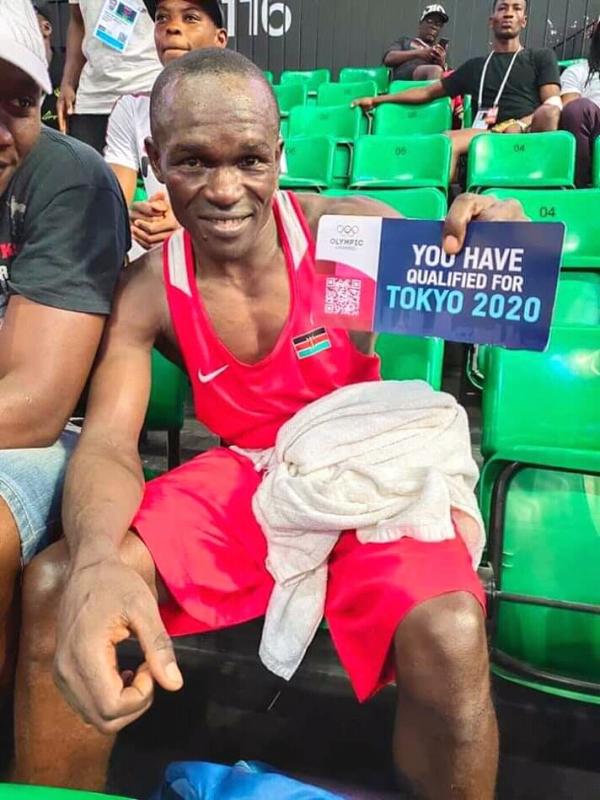 As the 2020 Tokyo Olympics draws nearer, the National Boxing Team has made it mandatory for all players, sparring partners and members of the technical bench to undergo Covid-19 testing every 96 hours.
The measures have been taken to eliminate the possibilities of dropping any player at the eleventh hour on health setbacks with only six weeks to the games.
Head Coach Musa Benjamin said the requirement puts pressure on them (players and the technical bench) to strictly observe the COVID 19 protocols to avoid being dropped from the team against their expectations.
"Our urge is to retain the whole team and ensure they observe the strict COVID rules to avoid the chances of being dropped from those heading to Japan. We need all of them to be given a clean bill of health," he told Standard Sports.
Four players in Captain and 2015 African Boxing Championships lightweight gold medalist Nick Okoth, Africa Zone Three super heavyweight gold medalist Elly Ajowi, Commonwealth Games flyweight bronze medalist Christine Ongare and national welterweight champion Elizabeth Akinyi have qualified for the games.
Their sparring partners are flyweights(49-52kgs) Shaffi Hassan Bakari and David Karanja, welterweights(64kgs) Martin Oduor and Victor Odhiambo, middleweights (75kgs) Elizabeth Andiego and Boniface Mogunde and heavyweights (91kgs) Joshua Wasike and Hezron Maganga.
Okoth is sparring with Oduor(Martin) and Odhiambo(Victor), Ajowi with Maganga(Hezron) and Wasike(Joshua), Ongare with Bakari(Shaffi) and Karanja (David) while Akinyi is being assisted by Andiego(Elizaberh) and Mogunde (Boniface).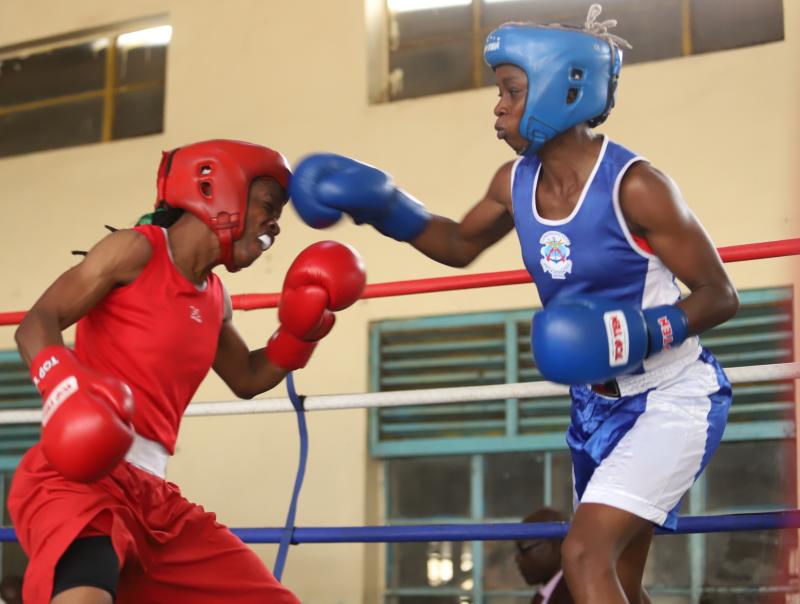 The technical bench headed by Benjamin includes deputy coach David Munuhe and assistant coaches John Waweru, Julius Theuri, Geoffrey Kimani, Charles Mukula and Ibrahim 'Surf' Bilali.
And to increase their total immunity to the COVID 19 virus, the team yesterday received their second dose (jab) of Covax Astra Zeneca vaccine at Moi International Sports Centre, Kasarani in Nairobi.
Benjamin confirmed that all members of the squad had been vaccinated for a second time before they later met Sports cabinet Secretary Amina Mohammed and Principal Secretary Joe Okudo at the same place (Kasarani) where they commence residential training camp tomorrow.
"The second jab has boosted the immunity of the squad and chances of falling seriously ill," he said.
And on possibilities of the vaccine having ingredients that could lead to players testing positive on doping at the Olympics, Dr Carole Akinyi, the Team Kenya Chief Medical Doctor ruled it out.
"It has not been scientifically proved globally that with a COVID 19 vaccination, one could turn positive when tested on doping," said Dr Akinyi who is attached to National Spinal Injury Referral Hospital in Nairobi and seconded to the team by the Ministry of Health.
However, she warned players hoping to travel abroad for the games to be careful on medication they take from now henceforth.
On Monday, Benjamin said: "It can be bad to drop a player at this time after all the hard work and rigorous training that resulted in their qualification at the Africa Olympic Qualifiers (AOQ), which later made them to take part in several international championships in readiness for the games."
To prepare for the Tokyo Games, the team has taken part in two international championships in Africa Zone Three Boxing Championships in Kinshasa, Democratic Republic of Congo and Konstatin Korotkov Memorial Boxing Championships in the city of Khabarovsk in Russia.
"Therefore, we have made it mandatory for everyone in residential training to undergo the test every 96 hours to avoid this last-minute disappointment," Benjamin stated.
While in Russia, the team used to be tested every 72 hours making them familiar with the new development in Kenya, which will also be observed in Japan for the number of days they'll be in the Asian country.
"No player is willing to be dropped from the team and is strictly following the health guidelines," Benjamin said.