Olympian Ibrahim Bilali gives Olympic predictions for the Kenyan boxers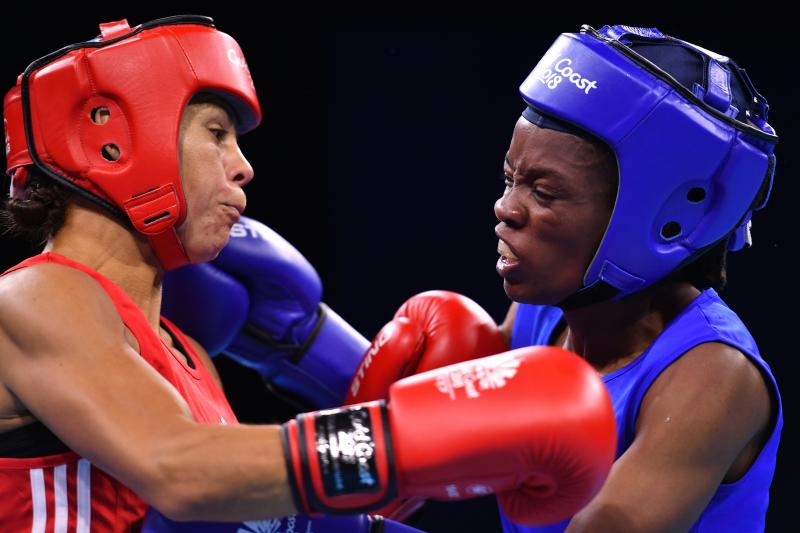 Los Angeles Olympics flyweight bronze medalist Ibrahim 'Surf' Bilali is optimistic three of the four in the National Boxing Team going for the 2020 Tokyo Olympics Games will reach the medal bracket.
This means Kenya should brace to win at least three bronze medal at the games.
Bilali said the training sessions the team is being taken through by a panel of six coaches led by Head Coach Musa Benjamin is advanced and a sure bet for 'The Hit Squad'.
"This is one of the serious training sessions senior coaches have taken through boxers in the recent past that any athlete would not like to let down his fans," Bilali told Standard Sports.
The four Kenyan boxers training for the Olympics are 2015 African Boxing Championships lightweight gold medalist Nick Okoth, Africa Zone Three Boxing Championships super heavyweight gold medalist Elly Ajowi, Commonwealth Games flyweight bronze medalist Christine Ongare and national welterweight champion Elizabeth Akinyi.
"Three of these boxers have a realistic chance to reach the medal bracket according to my observations as one of the assistant coaches assisting them to shape up into global champions," Bilali said in an exclusive interview.
As an experienced boxer who has taken part in a number of international championships around the globe, he predicted that Okoth was likely to win a silver medal at the Olympics owing to his experience at continental championships and in the previous Commonwealth, All African Games, Africa Military and World Military Games.
"Okoth is a boxer with good depth, great defending skills and consistently accurate on target with quick and accurate jabs whom any coach is happy to be part of his team," said Bilali.
Bilali was brought on board as a member of the technical bench to share his skills and experience with the playing unit when Kenya was in the ranks of world champions Cuba and the United States of America in the seventies and eighties.
Ajowi and Ongare were equally classified as capable of making it to the medal bracket but Akinyi could also surprise the technical bench but coaches must work round the clock to polish a few grey areas in her (Akinyi).
"Akinyi is surely an ambitious boxer but we are working round the clock to polish her skills after her latest participation in two international championships," he said.
Akinyi had her first international championships outside Africa when she featured in the Konstatin Korotkov Memorial International Boxing Championships in Russia.
Her participation in the Olympics will be her second serious international championships outside Africa in her boxing career.
In order to shape the team, 'The Hit Squad' featured in Africa Zone Three Boxing Championships in Kinshasa, Democratic Republic of Congo and in Konstantin Korotkov Memorial International Boxing Championships in the city of Khabarovsk, Russia.
The Russian Championships attracted boxers from European and Asian countries who had already qualified for the Tokyo Games.
"These two tournaments have given these players some optimum confidence and exposure of what to expect in Japan and could possibly meet the same boxers in Japan," he said.
However, Bilali advised on plans to always involve national teams in such tournaments annually instead of an impulse response when global championships are around the corner.
Meanwhile, Bilali termed the Ndondi Mashinani Initiative set by the Boxing Federation of Kenya as the way to go and a primary source of recruiting talented players at the grassroots.
He said the federation needs to be aggressive on the program by placing seasoned and passionate coaches to help them in the exercise.