Boxing: Olympic gold is what has eluded me in my career says Okoth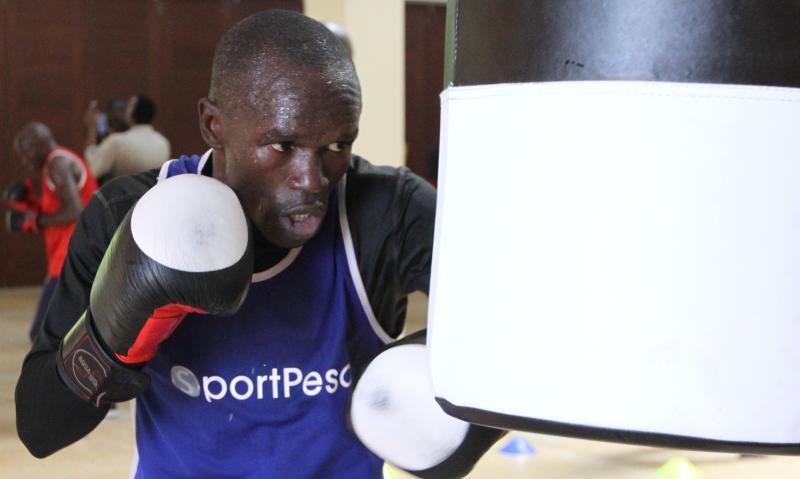 After years of winning different medals in different international championships, only an Olympic gold medal is what is not in the stocks of the 2015 Africa Boxing Championships lightweight gold medalist Nick Okoth.
Okoth said his long-cherished desire was to win an Olympic gold medal before he hangs his gloves.
The 38-year-old boxer said even earning a qualification into Olympics is an arduous task while going through African Olympic Qualifiers or World Olympic Qualifiers.
Okoth who has won many medals in Africa Boxing Championships, All African Games, Commo0nwealth Games, Africa Military Games, World Military Games and an array of invitational international competitions around the globe looks forward to accomplishing his long-cherished ambition at the 2020 Tokyo Olympics from July 23 to August 8.
"An Olympic medal is what has eluded me for many years and my desire to win it is immeasurable and this time with my determination, I believe I can make a difference at the big games," Okoth told Standard Sports.
And as he gets ready for them ( 2020 Tokyo Olympics), he says nothing will stop him from repeating the same feat that saw him beat experienced boxers in the Konstantin Korotkov Memorial International Boxing Championships in Khabarovsk, Russia last month.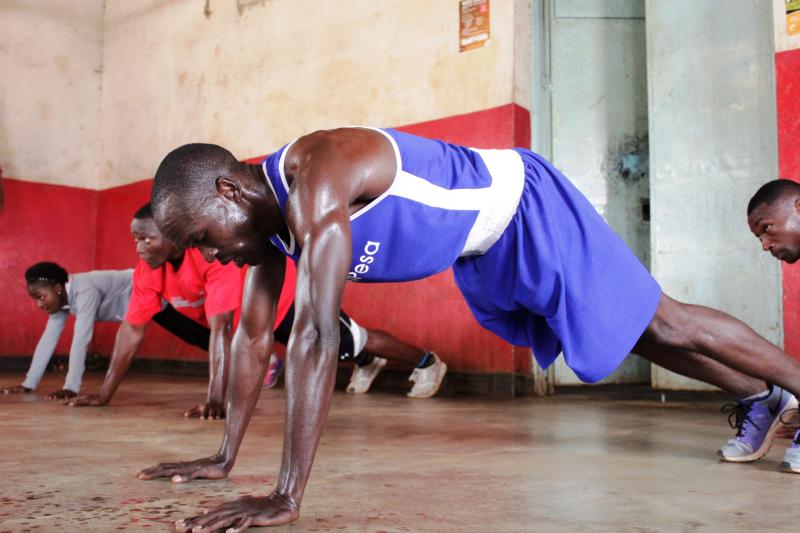 In his first match, Okoth defeated Ukraine Sergei Kishko on unanimous points decision to romp into the semifinals where he also lost to Russian Ovik Oganisyan to win a bronze medal in the Russian Championships.
Prior to that, Okoth had won a silver medal at the Africa Zone Three Boxing Championships in Kinshasa, Democratic Republic of Congo
According to the boxer, his cabinet is full of medals from international championships all around the glove save for the one at the Olympics.
As the clock ticks towards the games, Okoth who is training under the tutelage of five coaches led by National Head Coach Musa Benjamin at AV Fitness CEntre in Nairobi said the skills learnt in Russia is enough for him to win a gold medal in Japan.
"We have learnt a wide range of skills and when effectively applied in Japan, nothing will stop us from reaching the metal bracket and possibly win the top medal," said Okoth who is a professional soldier with Kenya Defence Forces.
"Positive results come with enough exposure in a wide range of international tournaments and therefore I'm equal of ending my career with head high," he said.
After the Olympics, Okoth looks forward to featuring in two international championships before he hangs his gloves.
They are World Military Games set for Russia in September and the Commonwealth Games in Birmingham, Scotland next year.
Okoth who is a Star One trained coach hopes to venture into coaching like many of his predecessors.