Boxing: Counties allowed to start training for the National Novices and Intermediate Championships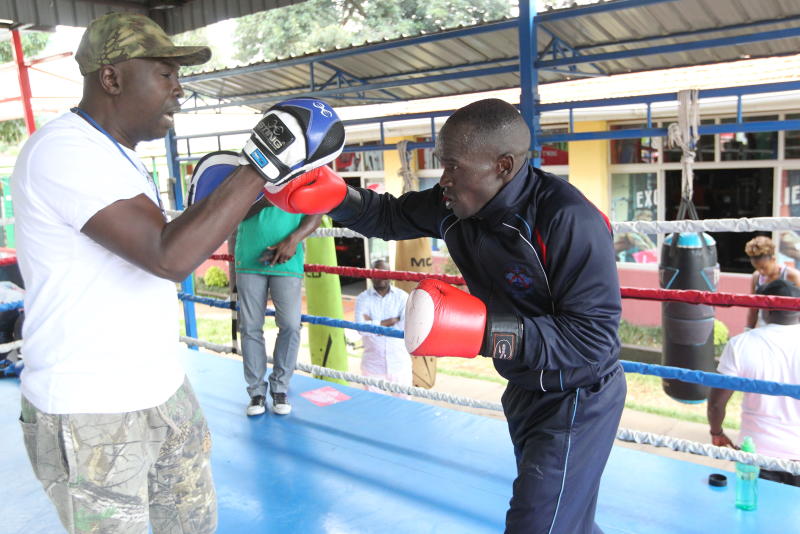 As the National Boxing Team heads to 2020 Tokyo Olympics in Japan, all counties have received allowed to start preparations for National and Intermediate Championships, officials have announced.
The two tournaments are meant for boxers under the age bracket of Under 14 and Under 18 respectively before they are allowed to take part in Kenya Open Boxing Championships later in the year.
And with the postponement of the National Boxing League, all teams are expected to undergo a continuous training process that is expected to last between two to three months for full fitness, which is expected to be achieved by all boxers.
Boxing Federation of Kenya Secretary General David Munuhe asked teams to work under the Ndondi Mashinani Initiative to step up their training as their normal programs resume immediately after the Olympic Games.
"For us not to waste any more time after the Olympics, teams must start training in our branches for them to achieve full fitness before we embark on the next tournaments in our local schedule," Munuhe told The Standard Sports.
The National Novices and National Intermediate Championships are the first two competitions that are on focus by the federation immediately after the Olympics and their dates will be released later.
They will act as curtain-raisers to the Kenya Open Championships that will be used to pick boxers who'll take part in the Commonwealth Games in Birmingham in United Kingdom next year.
"Therefore, those readying themselves for the two tournaments should know it'll also give them a chance to compete for National team in selection trials for Commonwealth Games," he said.
Last week, BFK Competitions Secretary John Waweru said dates for the three competitions will be unveiled after the Olympic Games.
Waweru stated that all will be announced after an executive committee meeting in August.
While stating that time was not on their side for the local and international programs, Munuhe said for now their focus shifts to Olympics where the National Boxing Team popularly referred to as 'The Hit Squad' has four boxers who have qualified for the big games.
They include 2015 Africa Boxing Championships lightweight gold medallist Nick Okoth, Olympian and Africa Zone Three super heavyweight gold medalist Elly Ajowi, Commonwealth Games flyweight bronze medallist Christine Ongare and national welterweight champion Elizabeth Akinyi.
The team, which has so far taken part in two international tournaments head to residential training at Moi International Sports Centre any time from now according to Munuhe.
He ruled out the possibilities of the team featuring in the third international tournament either in the Philippines, Denmark or Germany as earlier projected by National head coach Musa Benjamin.
"We have been advised by the Ministry of Sports not to travel outside the country anymore for international friendly matches ahead of Olympics owing to COVID reasons in a circular availed to us last week," he pointed out.
"After Olympics, we'll shift our energies to Commonwealth Games but all preparations must start with the local championships," Munuhe said.
Only boxers who have passed through the National Novices and National Intermediate Championships allowed to take part in the Kenya Open Championships, which is normally hosted at the end of each season.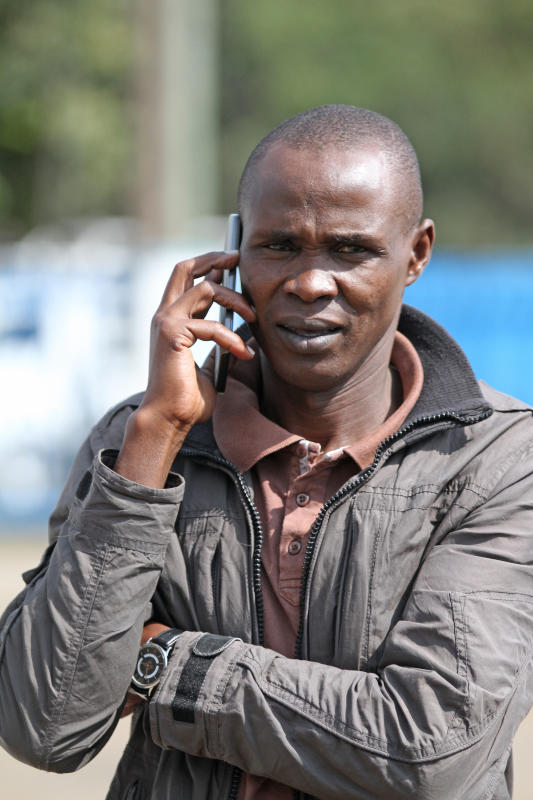 UTILITIES
BFK's probable dates for the 2021 season
July 23- August 8 - The 2020 Tokyo Olympics
September - National Novices Championships
October 2021 - National Intermediate Championships
November 2021 - Kenya Open Championships