Kenya's Nick Okoth and Elly Ajowi bow out of Russian boxing tournament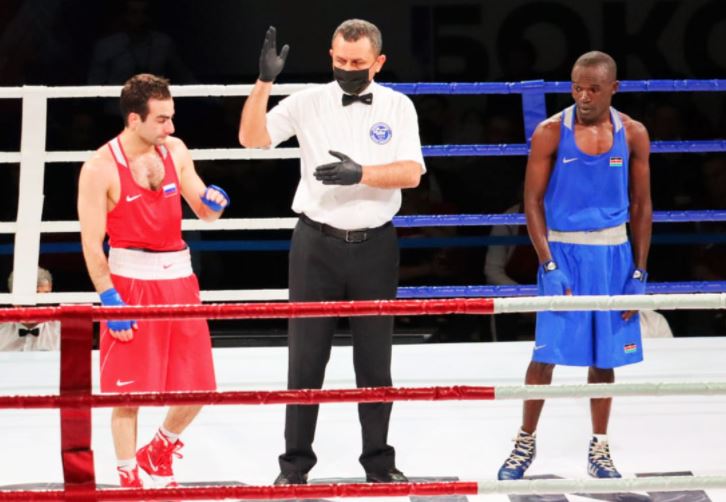 Kenya captain Nick Okoth and two time Olympic champion Elly Ajowi have bowed out of the Konstantin Korotkov Memorial International Boxing Championships in Russia.
Okoth who is the 2015 Africa Boxing Championships lightweight gold medalist lost in the semi-finals in the featherweight (57kg), while Ajowi who is the reigning Africa Zone Three super heavyweight champion was beaten in the quarter-finals.
Okoth was beaten by Russian Ovik Oganisyan on a unanimous points decision.
All five judges gave Oganisyan a total victory of 30-27, 30-26, 30-27, 30-27 and 30-28 at Lenina Regional Sports Complex in the city of Khabarovsk on Friday.
Oganisyan will face the winner of the semi-final match between Tomo Tsuboi of Japan and Umoid Rystamnov of Azerbaijan, to be officiated by Kenyan referee Nelson Otieno.
Okoth was happy to have won a bronze medal in the tournament admitting he made several mistakes in the first and second round, which cost him the victory.
"This was a tournament meant to prepare us for the Tokyo Olympics and the mistakes we made here (Russia), will be corrected by our coaches," he told The Standard Sports.
The technical bench was headed by Musa Benjamin with the assistance of David Munuhe and John Waweru.
On Monday, Benjamin said losing and winning was part of their mission in Russia but what mattered was the team to gain exposure on the kind of boxers they could meet in Japan.
"What mattered on our part was to have the boxers get the required exposure before we head to Japan," said the head coach.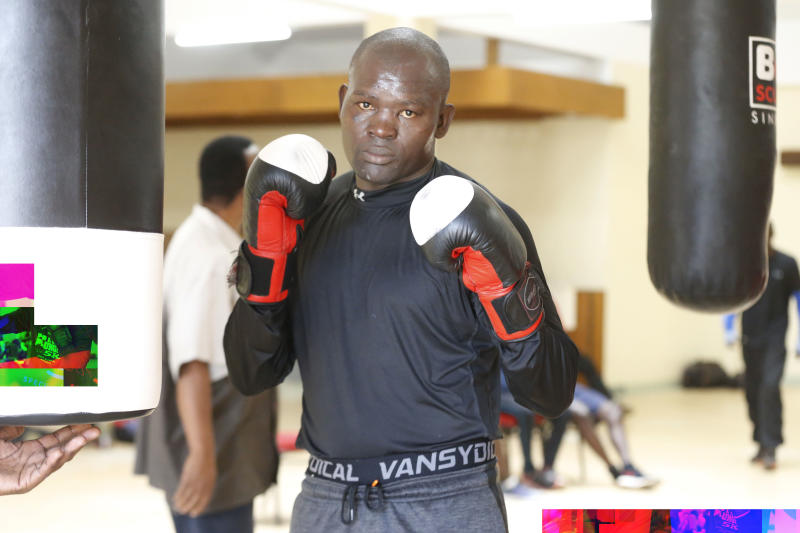 Ajowi, who was taking his first match in the quarter-finals was beaten on a unanimous points decision by Madiyar Saidrahimov of Uzbekistan.
The five judges gave Saidrahimov a victory of 30-27, 30-27, 30-27, 30-27 and 30-27 to cruise into the finals where he'll face off with Lazizbek Mullozhonov of Uzbekistan.
On the way to the finals, Mullozhonov had beaten Andrey Stocky of Russia in the second semi-final match.
Okoth and Ajowi join compatriots Commonwealth Games flyweight bronze medalist Christine Ongare and national welterweight champion Elizabeth Akinyi, who have equally bowed out of the tournament.
Ongare finished in the fifth position in the flyweight.
On her part, Akinyi was happy to have participated in the tournament saying: "it was my first time to have travelled this far and for sure it has enhanced my confidence in the future international matches."
The team was using the tournament to shape up for the 2020 Tokyo Olympics to be held in Japan from July 23 to August 8.
Top Kenyan referee Nelson Otieno was the only referee from the continent who officiated in the seven-day tournament.
The team is expected back in the country on Monday.