False start for Kenyans, Ongare and Akinyi knocked out in Russia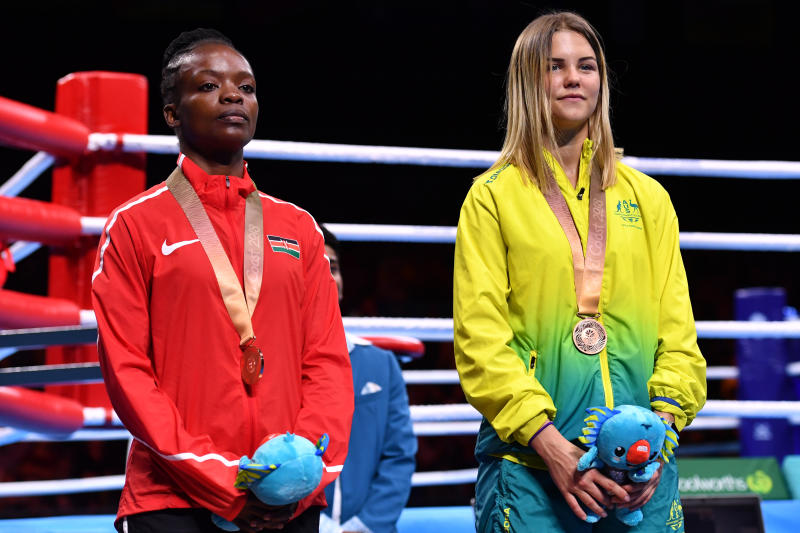 Commonwealth Games flyweight bronze medalist Christine Ongare and national bantamweight champion Elizabeth Akinyi have been knocked out of the on-going Konstantin Korotkov Memorial International Boxing Championships after losing their opening bouts in Khabarovsk, Russia yesterday.
Ongare lost to Diana Gorishnaya of Estonia on unanimous points' decision at Lenina Regional Sports Complex before Akinyi was beaten by Maria Moronto of the Dominican Republic.
The two boxers were eliminated in the early stages of the seven-day tournament.
The competition has attracted players from Africa, Europe and Asia, who are using it as part of their preparations for the Tokyo Olympic Games slated for July 23 to August 8 in Japan.
Other countries representing Africa are Morocco and Algeria.
Kenya and Morocco have entered four players each, while Algeria sent three players to the tournament.
Though disappointed by the duo's early exit, head coach Musa Benjamin says the event will give the Kenyan team a lot of exposure ahead of the Olympics.
"Our main objective is to ensure players get exposure whether they win or lose matches. Their performance here (Russia) will help us shape them for the Olympics," said Benjamin.
Africa Zone Three super heavyweight champion Elly Ajowi (over 91kg) and the 2015 Africa Boxing Championships lightweight (60kg) gold medalist Nick Okoth are set to take into the ring later today. [Ben Ahenda]