Unemployment hurdle facing ambitious junior boxers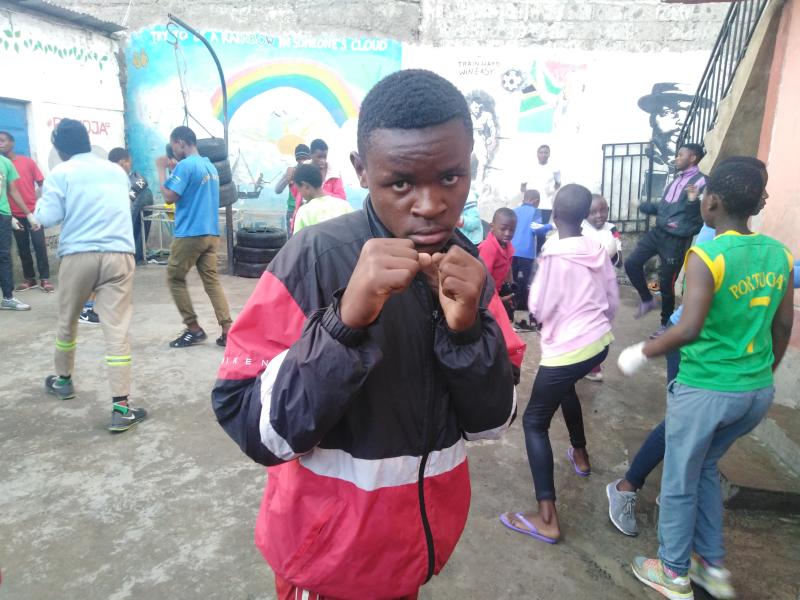 Former international boxer Gicharu takes youngsters through the paces.
Dennis Muia is an ambitious 14-year-old junior boxer nursing an ambition of winning an Olympic gold medal.
Muia is among more than 30 boxers learning their trade at Mukuru Fight-4-Life Boxing Club under the tutelage of former international boxer Benson Gicharu, who won silver and bronze in the 2010 and 2014 Commonwealth Games.
Gicharu's boxing club, which he found in 2018, is tucked in the densely populated slums in Nairobi's South B area, where he grew up.
Muia said Gicharu is their role model and each day, they strive to work hard aiming to surpass his achievements in the ring.
"I want to use boxing to get a good job and win an Olympic gold medal just like the late Robert Wangila," said Muia, a Standard Eight pupil at Nairoibi South Primary School.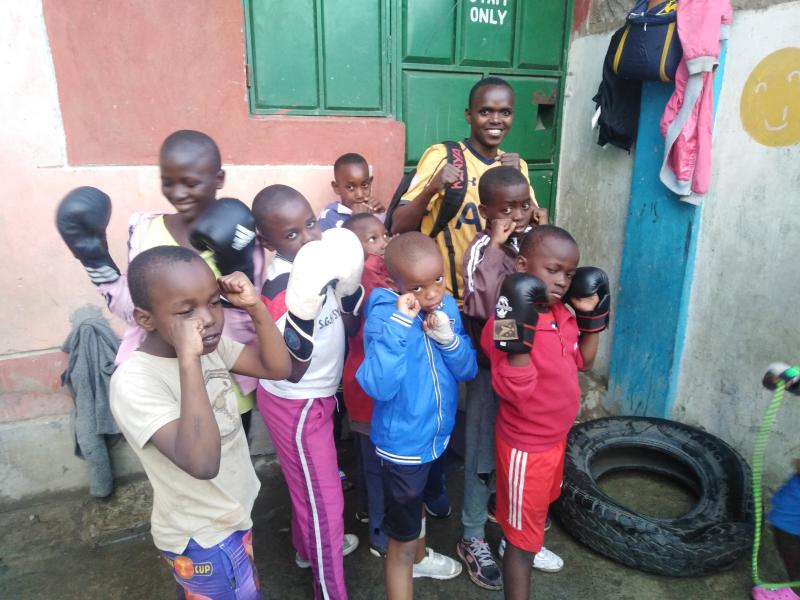 Equally ambitious is seven-year-old Eugene Gicharu, who wants to emulate his cousin and coach Benson.
The former boxer has been an inspiration to the budding boxers in Mukuru slums where he was brought up, overcame adversity to punch his way to the top.
"Benson is our role model. He grew up here and succeeded in life through boxing. We can also do the same," said Eugene Gicharu, a Grade Two pupil at Our Lady of Mercy Primary School.
The promising southpaw youngster is aiming to become a world champion and join the Police Service just like the senior Gicharu, who became a policeman in 2006.
Not to be left behind by the boys, the girls too, are in the mix, aiming to punch their way to glory.
Reinah Marsine ,14, and 17-year-old Jane Wangare are keen on boxing their way out of the slum life.
"Life in the slums is difficult. There are so many cases of unwanted pregnancies, while some have turned to drugs, but boxing keeps us from being hooked into this life," said Marsine, a pupil at Mariakani Primary School.
They're both happy with Gicharu's project.
"I want to be like Fatuma Zarika and improve the life of my parents in the slums like our coach did," said Wangare.
Coach Gicharu concurs with the ambitions of the young boxers he's handling at his club.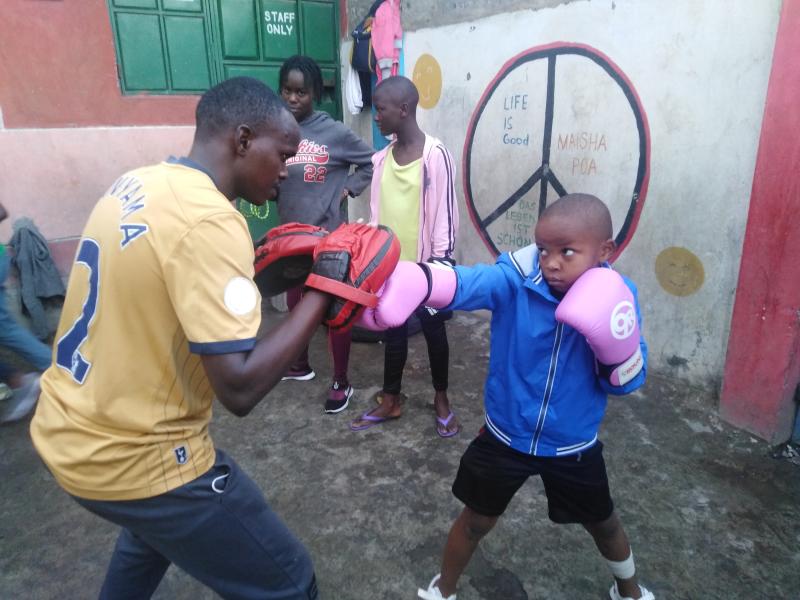 "What these young boxers are saying is true. If I fought my way out of the slums, represented my country and built my mother a good house in Juja, they too can make it provided we have the right structures in place," said the 36-year-old Gicharu as he shouts instructions to his boxers during a training session.
Gicharu, who fought twice in the Olympic Games, in 2012 in London and 2016, in Rio De Janeiro, is happy to be involved in grooming junior boxers.
"I made my way to the national team through junior boxing. I remember we used to have junior boxing tournaments during school holidays," he said.
"I got involved in junior boxing in 1999. We competed in Nairobi, Nakuru and then in December, we went to Mombasa for another tournament. The Coast trip was the climax; we all loved it especially visiting the beach. Lovely experience it was."
"The mistake our leaders have made is concentrating mostly on the national senior team because they want instant success from ready-made material instead of taking trouble to nurture talent through junior boxing tournaments."
Gicharu said junior boxing is a vital ingredient that would help revitalise the low standards of boxing in Kenya.
"I don't enjoy my sleep when I think about the future of my junior boxers. I only wish them the best.