Kenyan boxers undergo COVID-19 tests in Russia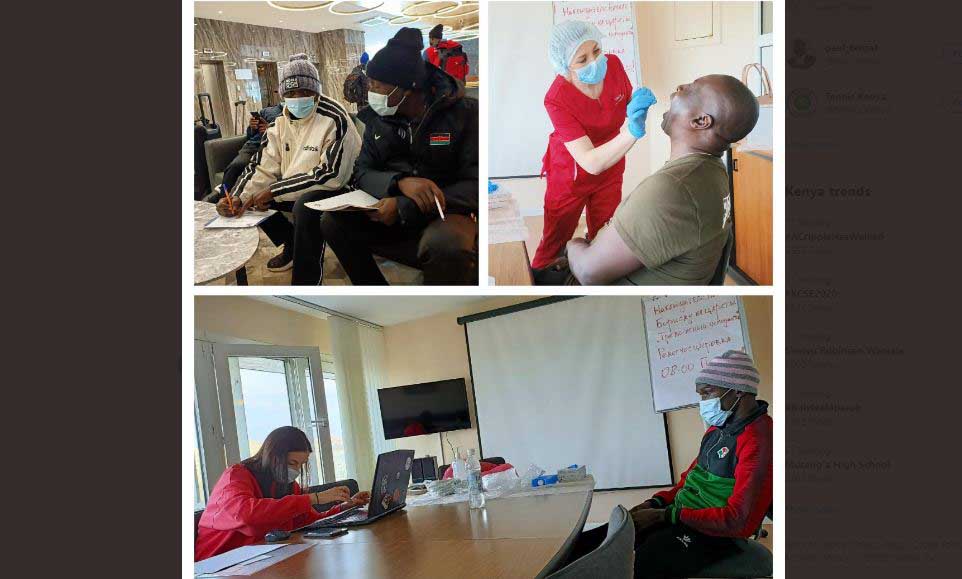 All four Kenyan boxers underwent COVID-19 tests in the city of Khabarovsk, Russia this evening ahead of the commencement of the Konstantin Korotkov Memorial International Boxing Championships.
The seven-day competition ending May 16 will be held at Lenina Regional Sports Complex Stadium.
First to be tested was Head Coach Musa Benjamin and was followed by assistant coaches David Munuhe and John Waweru and thereafter international referee cum judge Nelson Otieno and Boxing Federation of Kenya Communications Director Duncan Kuria took the queue.
Also to take the tests were the four boxers in two time Olympian and Africa Zone Three super-heavyweight gold medallist Elly Ajowi, the 2015 Africa Boxing Championships lightweight gold medallist and team captain Nick 'Commander' Okoth, Commonwealth Games flyweight bronze medallist Christine Ongare and national welterweight champion Elizabeth Akinyi followed in the queue.
All were given a clean bill of health by the Russian Health Authorities and will be drawn against their opponents in fixtures to be released tomorrow (May 11, 2021) evening.
Head Coach Musa Benjamin said morale was high in their camp and all players were raring to go in their respective bouts.
" We have come a long way to reach where we are today and players are in good mood to face their opponents this time round. Whether we win or lose, it'll be a good experience," Benjamin told Standard Online.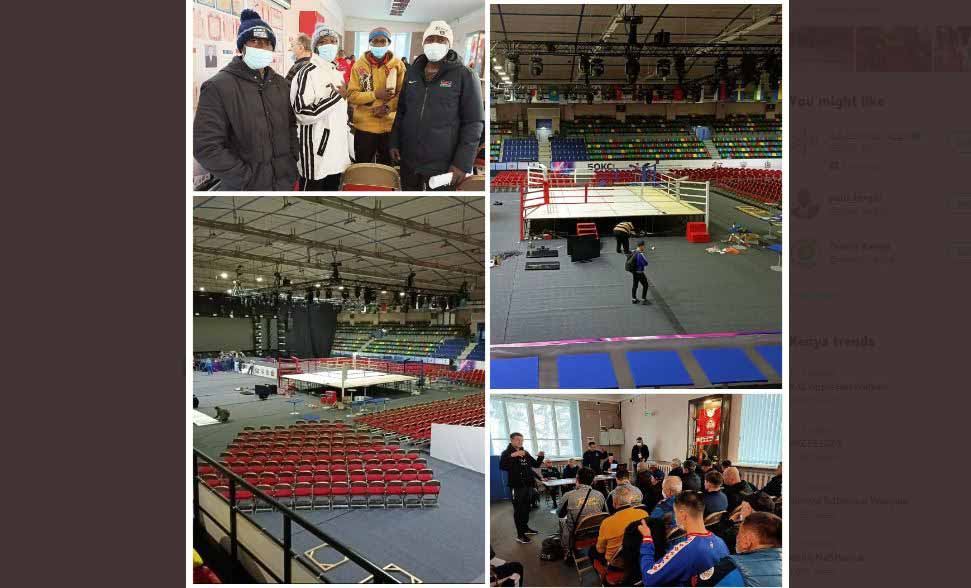 The tournament has attracted several European countries and three African countries in Kenya, Morocco and Algeria.
All participating countries were required to carry along with them a qualified international referee to be appointed to officiate in the matches.
Boxing Federation of Kenya nominated international referee cum judge Nelson Otieno who has a wealth of experience having recently officiated in Africa Zone Three Boxing Championships in Kinshasa, the Democratic Republic of Congo in March and in the Commonwealth Games.
Otieno also officiated in the World Military Games in South Korea in 2015.
Otieno exuded confidence upon his appointment and promised to do his best in the assignment and forthcoming international assignments at a time Confederation of African Boxing(CAB) was equally shopping for qualified match officials to officiate in the 2020 Tokyo Olympics.
"This appointment has just come at the right time but I'm determined to do my best here in Russia and in the many more appointments that could come my way in the future," he said.
Russia Boxing Medical Commission is expected to conduct weighing in and medical check-ups for all players tomorrow(May 11, 2021) before the first boxers take the ring later in the afternoon.