Kenyan boxing has taken a knockout blow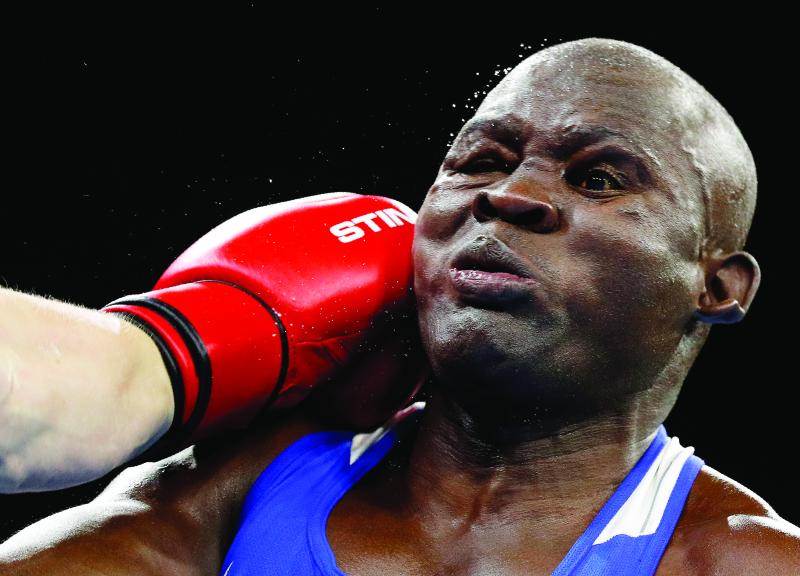 A crashing punch to the chin sends Frenchman Laurent Boudouani sprawling to the canvas, and it was over.
That was a knockout win for Kenya's Robert Wangila at the 1988 Seoul Olympics.
The French boxer had earlier on visited the canvas in the first round, courtesy of Wangilas's right punch.
It therefore came as no surprise when the Kenyan boxer sent Boudouani to sleep in the second round.
What a great day it was for Kenya and Africa as a whole when Wangila, a truck driver at Kenya Breweries, became the first black African boxer to win an Olympic boxing gold medal.
That was the joy that boxing brought to Kenyans. All that is now history. Boxing is crawling with very little hope it will ever walk again.
Kenya boxing then had stamped its authority on the world map after a string of sterling performances before the Seoul Olympics.
An elated head coach Peter Mwarangu and his assistant Charles Anjimbi were over the moon after Wangila's achievement.
Anjimbi, the Muthurwa Estate-bred hard core boxer during his heydays in the ring said: "Johnny (as he used to call me) leo sijui kama nitalala kwa ile furaha niko nayo. Lazima mzinga utaanguka (Johhny I don't think I'll sleep tonight because I'm so happy, I must have a bottle of whisky to celebrate this achievement).
In addition to Wangila's gold, Kenya also won a bronze through middleweight Chris 'Bingwa' Sande.
Well, whether Anjimbi knocked out his bottle of whisky is a story for another day but what Wangila's victory meant was that Kenyan boxing had come of age, and there was no stopping the Kenyan boxers, or so I thought.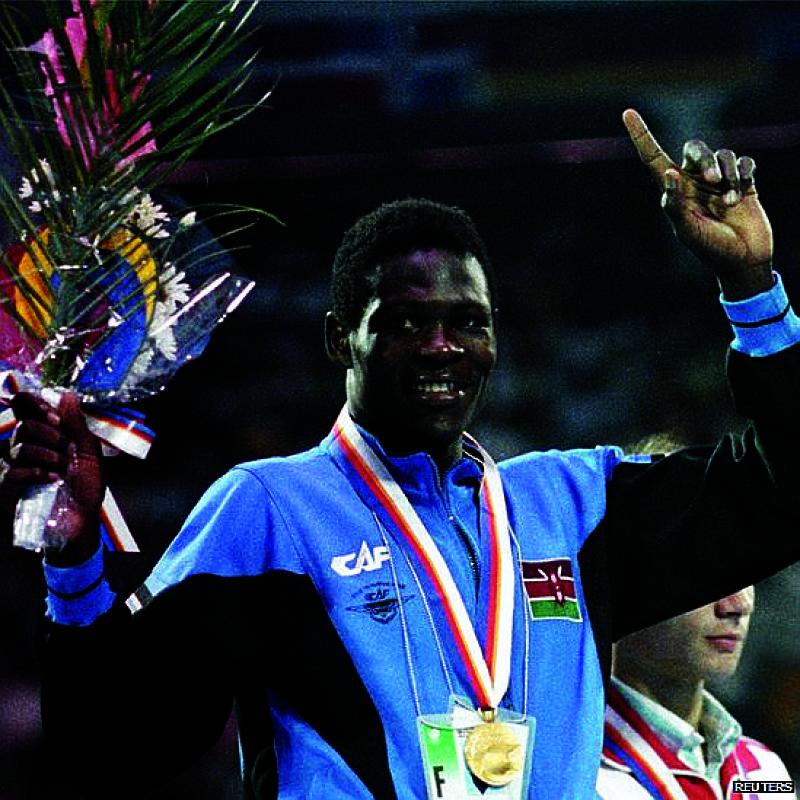 The Kenyans had previously won six medals in the Olympics, a bronze and silver from legendary Philip Waruinge and three bronze medals from Sammy Mbogwa, Dick 'Tiger' Murunga and Ibrahim 'Surf' Bilali.
Expectations for more Olympic medals have since then become a pipe dream.
Kenya has not won a single medal in the Olympic Games since the 1988 Seoul Olympics.
The Kenyans however held their own in the ring, winning more gold medals in the Commonwealth Games and African Games before the taps went dry.
The last gold medals in the Commonwealth Games came from light-fly boxer Abdulrahman Ramadhan and heavyweight Omar Ahmed aka Kasongo at the 1994 Commonwealth Games in Victoria, Canada.
In the African Games, Suleiman Bilali won Kenya's last gold medal in 2007 in Algiers, Algeria where he retained his light-flyweight title he had won in 2003 African Games in Abuja, Nigeria.
The rain started beating the Kenyans from 2000 onwards. Besides Bilali's gold, others came from Nick Okoth in the 2007 Olympic qualifiers in Namibia, 2017 Africa championships in Congo Brazzaville and Rayton Okwiri at the 2016 African Olympic qualifiers in Yaounde.
Kenya Defence Forces boxer Nick Abaka also had his own fair share of success in the ring but it's soldier Nick Okoth, Benson Gicharu of Police Boxing Club and Prisons' Rayton Okwiri who have been the face of Kenya boxing.
At 37, Okoth is still at it, and is among the four Kenyan boxers who will represent Kenya in Tokyo Olympics.
Others are heavyweight Elly Ajowi and female boxers Christine Ongare and Elizabeth Akinyi.
Unlike previous years when Kenyans looked ahead with optimism and high expectations whenever Kenyan boxers were preparing to do battle in a foreign country, this time around, not much is expected at the Olympics.
"It will be a miracle if the four boxers win even one medal medal," says Ali 'Ojukwu' Athumani, a former international boxer now based in Dallas, United States.
"Boxing has been mismanaged for a long time. Kenyan boxing will never return to where it was,'' Athumani said.
Athumani's main rival in the ring during the 80s, Kamau Wanyoike and George 'Mosquito' Findo are more blunt.
"Boxing in Kenya is a big joke, that's why I can't waste my time to watch local league matches because there's nothing of interest,'' Wanyoike said.
Findo agrees with Wanyoike: "There's no boxing in Kenya right now and we need total overhaul. I think our breed was different because we were committed to boxing and did it with passion unlike the current generation.
"They don't train as hard as we used to do. There's no way boxing will return to the good old days. It is gone.''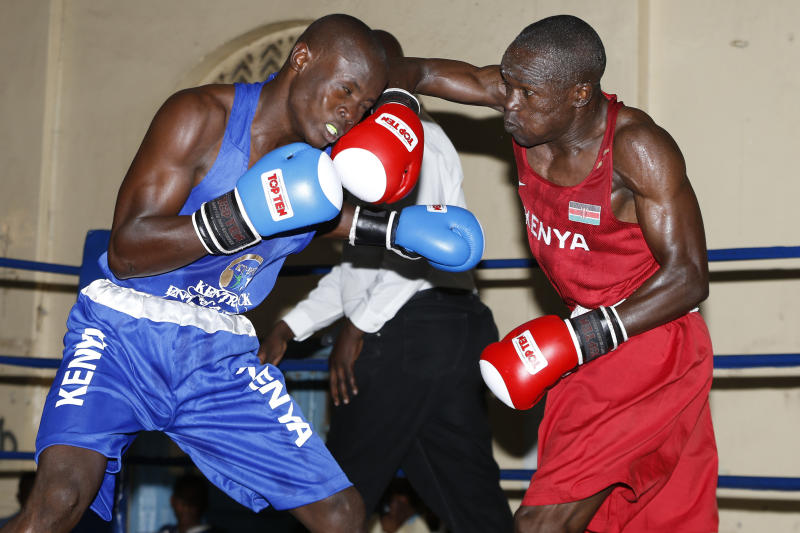 Ibrahim 'Surf' Bilali, the 1984 Los Angles Olympic Games light-flyweight bronze medallist, and Kenneth 'Valdez' Ochieng, both boxers of repute during their days, feel Okoth and Ajowi might spring a surprise.
"They could win a medal as beneficiaries of coronavirus because some countries are likely to pull out,'' says Bilali.
A cross-section of boxers among them Bilali, Ochieng, Peter 'Dynamite' Odhiambo, John 'Jonte' Gicharu and Francis Olando are of the opinion the death of clubs such as Kenya Breweries, Kenya Ports Authority, Posta, Kimbo and others, which used to employ boxers in the 80s, also contributed to the current sorry state of affairs.
Odhiambo, who is now a coach in Nakuru, says these days it's difficult to have a full-house during evening training sessions.
"The boxers will tell you they have families to feed, and this boxing is giving them nothing, and they're right. As coaches, there's nothing much we can do,'' says Odhiambo.
Other factors cited for the low standard of boxing is lack of exposure in top-flight competitions, poor coaching at the grassroots level and lack of a consistent juniors training programme.