Fatuma Zarika's tough balancing act as she eyes to win back title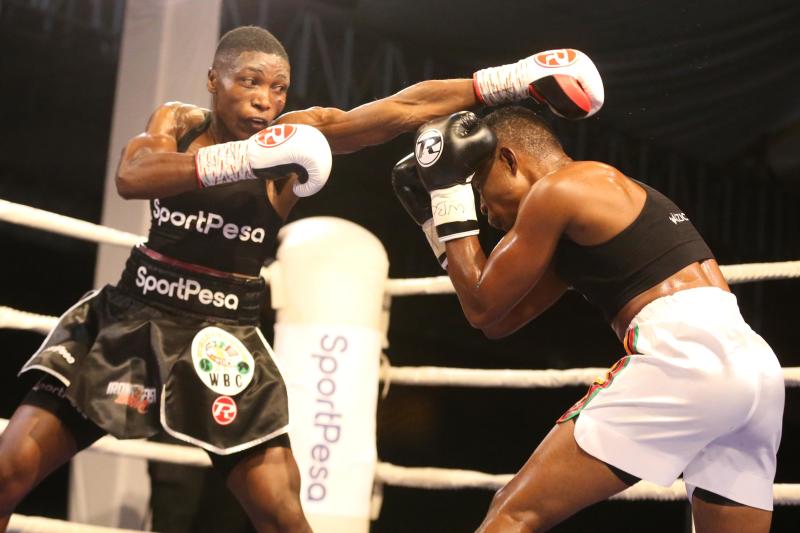 As the World Boxing Federation (WBF) featherweight champion Fatuma Zarika prepares for her rematch against World Boxing Council (WBC) bantamweight champion Yamileth Mercado of Mexico, she faces the daunting challenges of navigating in between the WBF and WBC bouts.
She also faces the task of managing her weights from one match to the other.
In the WBF matches, Zarika will fight in the featherweight (57kg) category and in the WBC matches, she will box in the bantamweight (54kg).
It is a tall order for Zarika but she exudes confidence that all is well and there should be no cause for alarm as she is out to conquer the World in the two weight categories.
"I will take a match at a time in the two weight categories. It is not easy but I'm equal to the task of navigating through the two weight categories alongside other challenges that come with the fights," Zarika said.
Coming from a short retirement, Zarika showed her class by dismissing Zimbabwean Patience Mastara to win the vacant WBF featherweight title in Dar es Salaam last weekend on unanimous point's decision.
Zarika says her options are wide open in her participation in WBF and WBC fights.
And now she is ready to face Mercado in a rematch that could possibly be held in Nairobi or Mexico depending on the bid by each promoter and the sponsors each bring on board.
"What matters in this respect is what each boxer takes home. That is what will determine where it will be hosted," she said.
Zarika will try to snatch away the WBC title from Mercado since their last match in Chihuahua in November last year. "The rematch against Mercado is tough but I'm equal to the task. I'm ready for it but her (Mercado) managers are not willing to have it played soon as they believe she might lose the title," claimed Zarika.
"And I think it is the reason they have been taking us round in circles when we demand date," she added.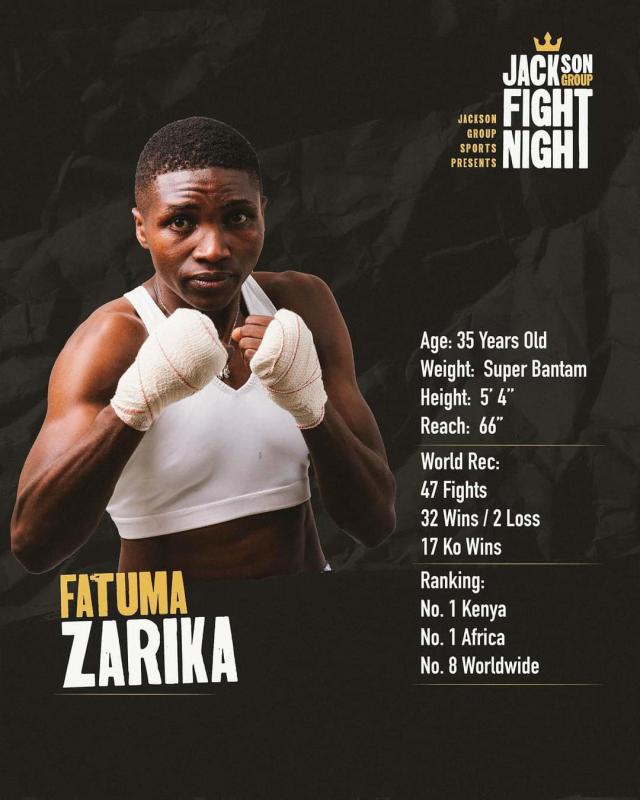 The match might be hosted in Nairobi if Kenya Professional Boxing Commission secures good sponsorship package.
Zarika said proper planning should lead her to the second world title while admitting the road is full of challenges than advantages.
"Playing for two different world titles organised by different bodies is tough and challenging and it requires proper planning from my managers to come out victorious as each match will have a time frame of at least three months. Anyway, I'm equal to the task," she said.
She said her managers will have to come up with a detailed plan to ensure matches of the two boxing organisations do not clash.
When she lost the WBC title to Mercado, Zarika lost hope and suddenly decided to retire but the WBF title she won last Saturday has revived her fortunes.
As she awaits for the new dates Zarika intends to fly out to Dubai to prepare for the fight.