Fredrick Ramogi eyes medal at Olympics qualifiers in France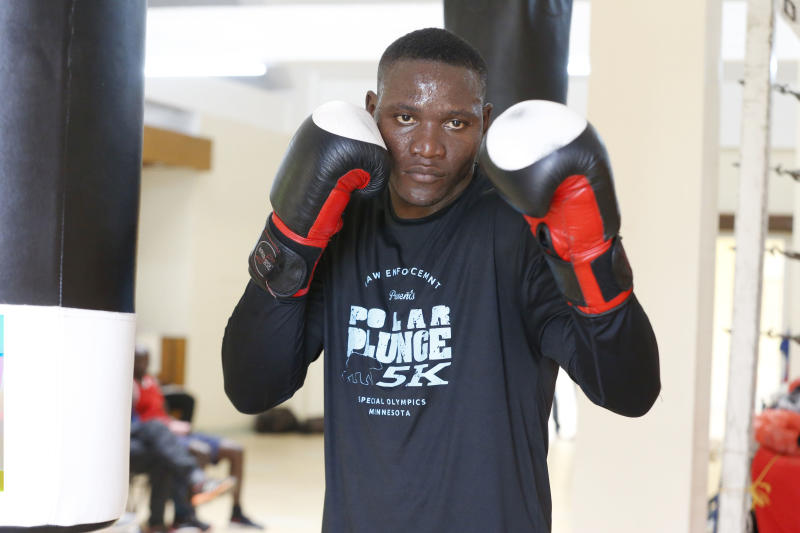 National super-heavyweight champion Fredrick Ramogi is hopeful of qualifying for the 2020 Tokyo Olympics when World qualifiers are held in Paris, France later in the year.
The qualifiers had been scheduled for July but were postponed due to COVID-19 pandemic.
Olympic Games were also postponed from this year to 2021.
The Kenya Defence Forces boxer said he's working on his weaknesses that saw him fail to grab a slot during the African Olympic qualifiers in Dakar, Senegal in February.
His main weakness in international bouts has been lack of finishing power.
"I have taken enough time to reorganise my training sessions for the next Olympic qualification round having missed a chance to do so at the African Olympic qualifiers in Senegal," he told Standard Sports.
"I have not lost hope of making it to the Summer Games. That's why I'm working on my weaknesses so that I can avoid them in Paris," he added.
Ramogi trains for two to three hours every day.
In the super-heavyweight category, the military boxer said all that matters while in the ring is having a killer power and ability to fight on.
"When it comes this weight (super heavyweight), what matters is the power to keep your opponent at bay," he said.
Ramogi said he hopes to impress at the final selection trials for the global qualifiers. Coach Musa Benjamin told boxers to work hard ahead of the trials.