Local boxers urged to keep fit despite coronavirus restrictions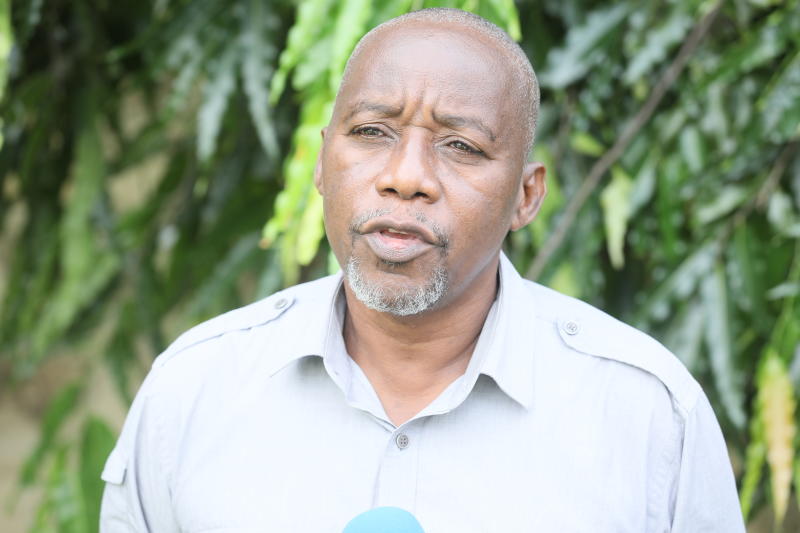 Kenyan boxers who are training for the last World Olympic qualifiers have been urged to stay fit by always training despite the restrictions currently in place due to the Covid-19 pandemic.
John Kameta, the former Boxing Association of Kenya (BAK) president, said Kenyan boxers performed poorly at the African qualifiers in Dakar, Senegal and they have another chance to realise their long-cherished dreams of punching at the Olympic Games.
"I challenge Kenyan boxers to take advantage of the Covid-19 pandemic which led to postponement of 2020 Tokyo Olympics to prepare adequately for the world qualifiers in Paris, France," Kameta said.
The world qualifiers were earlier scheduled for next month but have been put on hold until the pandemic is contained.
Captain Nick Okoth, the 2015 African Boxing Championships gold medalist and Christine Ongare, the Commonwealth Games flyweight bronze medalist are the only Kenyan boxers who qualified for the 2020 Tokyo Olympic Games after the continental qualifiers.
The global qualifiers are only for boxers who participated in their continental qualifiers but failed to book tickets to the Olympics.
Kenya sent a team of 13 boxers – eight male and five female boxers to the continental qualifiers where 38 countries participated.
Kenya tied in fifth place with Tunisia, Ghana and Mozambique after each team secured two Olympics slots with 24 countries failing to qualify for the Tokyo Olympic Games.
Kameta called on national coaches to prepare the boxers well so that Kenya can be represented by a strong team.
"Coaches give 30 per cent of training while the rest come from athletes and that is why I call on the boxers to take up the chance of movement restrictions that have brought unforeseen levels positively and train hard," he said.
Kameta lauded the government for coming to the sportsmen's and women's aid during this period when the boxers are not leaving their houses yet most rely on sports to make a living.
"I would like to see more firms coming on board to cushion boxers as they sharpen their skills ahead of the qualifiers," Kameta said.