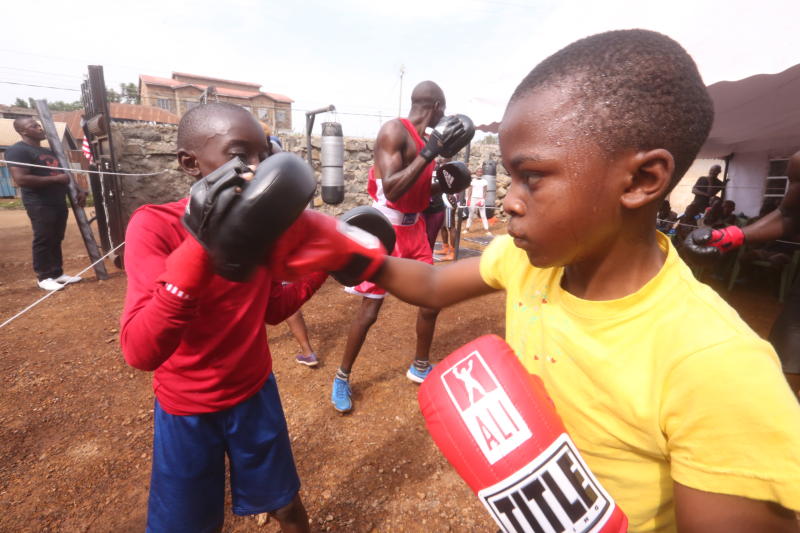 Boxing in Kisumu is looking at a bright future following the establishment of a boxing academy in the region.
Weeks after launching the second hockey academy in Kenya at Ratta, Seme sub-county, Tunza Sports on Saturday launched its first Boxing Academy at Nyalenda in Kisumu.
Funded by former Kenya hockey international Rakel Otieno, the academy launch attracted over 100 youths who were trained and selected by Kenya Boxing Federation judge David Ouma and coach Elijah Oduor.
Speaking to the Standard Sports, Otieno who also doubles as a boxing trainer at Aces Boxing Club in New Jersey in USA, exuded confidence that the project will go a long way in reviving boxing in the region.
She said her goal is to engage youths especially from rural areas and slums to keep them off the streets and far away from drugs and crime through boxing as a sport.
"Kisumu has a wealth of sports and one of the most loved beat is boxing, which can be traced back to our ancestral generations. It is because of the love of this sport that we as Tunza Sports want to bring modern boxing facilities to the people."
"It is alarming that it is rare to find a fully functioning boxing facility equipped with a gym and a ring, therefore we are working on developing this facility which is under construction to accommodate and mentor boxers from Kisumu to train and grow," she said.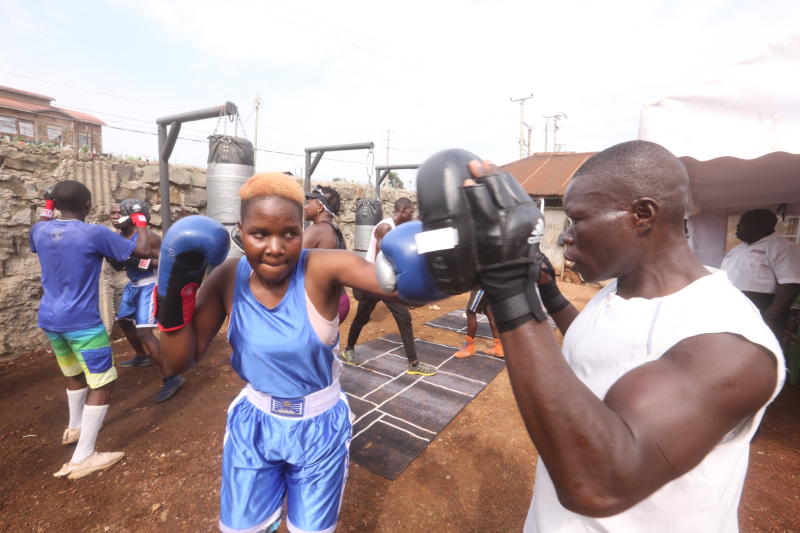 Currently, the construction of an indoor boxing facility is underway at the site and Otieno revealed plans to expand more academies in all the 47 counties as time goes by.
"Facilities are key to players' growth both nationally and internationally. Our Kenyan boxers lose easily because we lack state of the art facilities to train. But with this Kisumu Academy, we are looking at developing future stars for Kenya with our goal being to take our players for the World Youth Olympics in the next three years," Otieno added.
Yvvone Achieng, a resident and a student at Kaloleni High School welcomed the initiative and thanked Tunza Sports for their input which she termed a lifesaver for boxers.
"It is rare for ladies from Kisumu to grow their interest in boxing since we lack training facilities and gears but with Tunza here we can now train. This will also attract more women to join the sport," she said.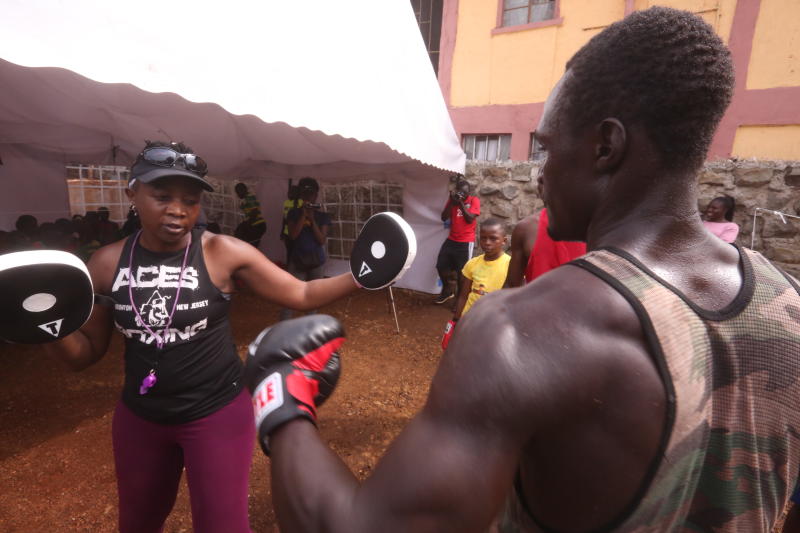 Kisumu coach and national judge David Ouma also backed the program to help youths in the region who have lacked sponsors for a long time.
"We have talents in Kisumu but they have nowhere to go to. Tunza Sports just opened the door for few but we want more sponsors to come on board and help youths," he said.
Tunza Sports Academy is a Not-for-profit organization embodying a sports academy in Kenya with the main purpose of developing youth sports in remote villages, to build social capital –especially for girls; and uplift their community from the poverty trap.
"We are creating a platform where hope and dreams are sustainable and can be realized. A family culture where everybody pulls their weight and not just rely on handouts," Otieno who is also Tunza Sports President added.
Tunza now has three facilities running with the first hockey academy at the Mombasa having 40 players who are undergoing training, while at Ratta in Kisumu, 60 hockey players have enrolled, with the number expected to increase.
Boxing academy makes the third Tunza project in Kenya with other sports which the organisers said they intend to introduce include athletics, and Lacrosse.