Boxing: BFK names provisional squad for Olympic qualifiers
BOXING By Ben Ahenda | November 26th 2019 | 2 min read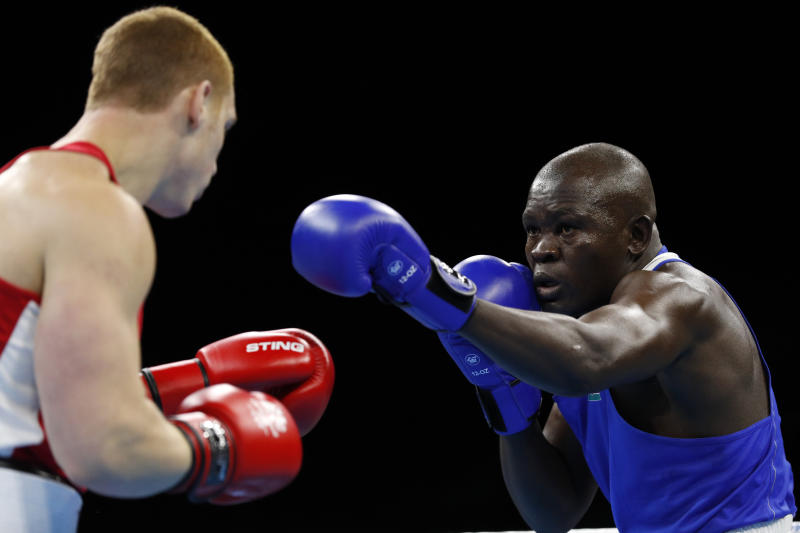 Heavyweight Kenya Police Captain Elly Ajowi is among boxers named in a provisional squad for the African Games Olympic qualifiers to be held in Dakar, Senegal, in February.
Others are national flyweight champion Shaffi Bakari, bantamweight Martin Oduor, lightweight Ethan Maina, light welterweight Joseph Shigali and welterweight Boniface Mogunde.
The team, which plans to tour Havana, Cuba in January, is expected to start light residential training in Nairobi next month as they seek to ensure most members of 'The Hit Squad' make it to next year's Tokyo Olympic Games in Japan.
"We have made all necessary arrangements to ensure the team takes part in two or three invitational championships before the continental Olympics qualifiers," Boxing Federation of Kenya President Anthony 'Jamal' Ombok said.
While naming the squad at Ofafa Memorial Hall in Kisumu over the weekend, BFK Competitions Secretary John Waweru said it had been carefully selected based on several factors, which include merit and consistency.
Other factors included are the experience of the boxers in international championships and their discipline levels.
Kenya Defence Forces team manager Ben Maingi welcomed the inclusion of his players into the squad. Six of their players have been included in the provisional squad.
"What is crucial at the moment is adequate training for the team," Maingi said.
As expected, national league champions Kenya Police have most boxers in the team.
Others are national lightweight champion Nick Okoth, light welterweight Victor Odhiambo, Edwin Okongo (middleweight), light heavyweight Hezron Maganga and super heavyweight Fred Ramogi, all from Kenya Defence Forces.
The rest are David Karanja, light welterweight Azaad Nazir of Kongowea and heavyweight Joshua Wasike of Kibra.
Female boxers include flyweight Christine Ongare.